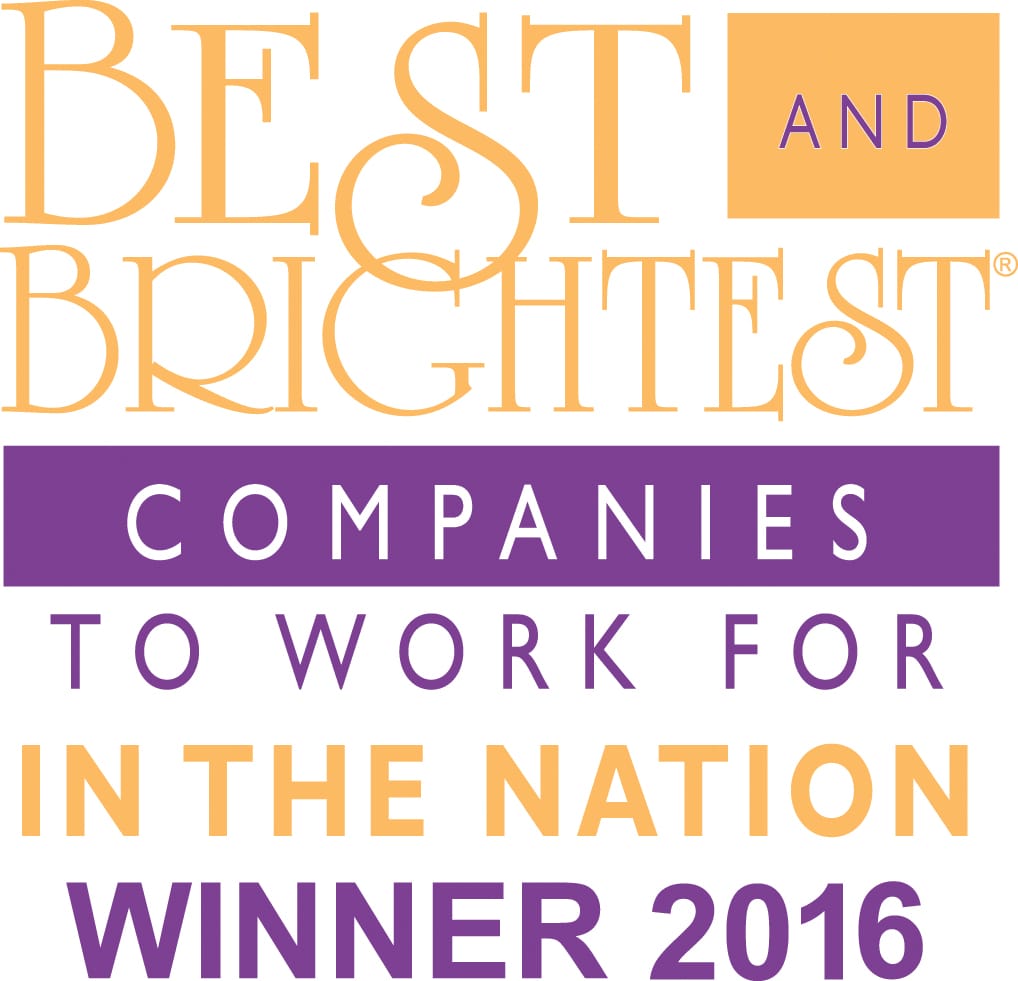 Madrivo is 2016 Best and Brightest Company to Work for in the Nation
Madrivo was ranked a Top Company to Work for in the Nation for the second year in a row by Best and Brightest, whose mission is to recognize the most influential, trend-setting companies across the country. This nomination validates our commitment to bettering our employees through investments in company culture as well as personal and professional growth.
As a company, we invested additional resources into building our culture in 2016. We asked for input from all of our employees throughout the year to ensure we were taking everyones ideas and opinions into consideration. 2016 was the first year we held a three-day long company retreat that took place in a snowy, mountainous area hundreds of miles from our headquarters. Our whole team bonded through activities that called for creative problem solving and intellectual growth. With the success of this retreat, we will continue to move forward with these experiences and seek the recommendations of the entire team.
In 2016, we also took the time to help people in our local community in new ways. We volunteered in local homeless shelters to serve food and wrap gifts during the holidays. We brought halloween decorations and clothing donations to the homeless youth in our area. We made 2016 a year of giving and will continue to do so in the years to come.
Madrivo is honored to accept this prestigious award and will seek to be nominated as one of the Best and Brightest Companies to Work for in the Nation year after year.
Do you have what it takes to join Madrivo's team? Check out our career page for information on open positions.