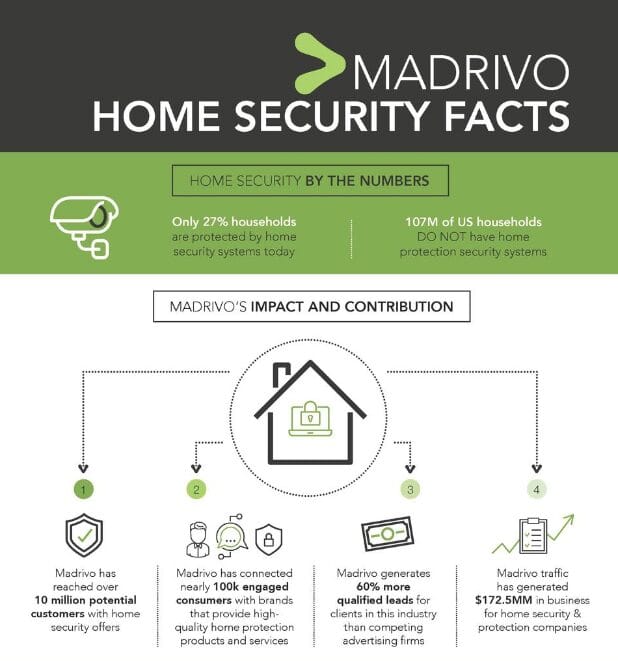 MADRIVO'S EMAIL CAMPAIGNS HELP THOUSANDS FEEL SECURE IN THEIR HOMES
LAS VEGAS, February 13, 2018 (Newswire.com) – A recent study revealed that Madrivo, a premier advertising network, reached tens of millions of consumers and helped nearly 100,000 U.S. homeowners protect themselves with trusted home security brands.
The home security market continues to grow and is estimated to reach $51.5 billion by 2022. This is largely in part due to an increased awareness related to safety and security as well as an increased rate of crime and growth in the adoption of cloud-based technologies. However, only 27 percent of households are protected by home security systems today and 107 million U.S. households do not have home protection security systems of any kind.