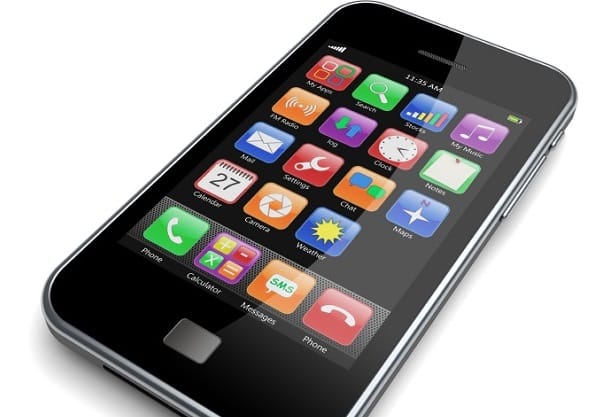 10 Things Brands Need to Know About Mobile
Mobile device usage is growing at a rampant rate. According to a study done by Flurry Analytics, consumers spend a daily average of 2.6 hours using their smartphones and tablets, 80% of which is spent on apps and the other 20% spent on mobile browsing (Flurry Analytics, 2014). Furthermore, as of 2014, smartphone users worldwide will total 1.75 billion people (Worldwide Mobile Phone Users: H1 2014 Forecast and Comparative Estimates, 2014).  Many retailers recognize this movement and have launched campaigns to position themselves accordingly. However, many brands are still in the dark about what their consumer wants and needs. The following ten points offer insight as to why brands should view mobile users as the future of advertising.
1)      More than half of US consumers will be using mobile devices as their primary shopping platform within the next 5 years (L.E.K. Marketplace of the Mobile Consumer, 2014). Mobile devices have broadened the scope of communication channels between brands and buyers. In coming years, consumers will be just as likely to purchase from their devices as they would in-store. But it's not just about having an app or a website that matches the traditional company site – advertisers need to both compete and partner with other mobile advertisers the same way they would on the worldwide web. Positioning and placement will become top priority as the mobile market becomes more saturated.
2)      90% of smartphone shoppers use their mobile device for pre-shopping. The most common reasons: 50% price compare, 39% find coupons, 41% read reviews and 44% locate the nearest store (Google & Ipsos 2013 Holiday Shopping Intentions Study, September 2013).
3)      Mobile users are sensitive to their online experiences.  Despite the fact that 72 percent of consumers expect brands to have a mobile-friendly site, 96 percent have encountered websites that didn't function properly on their devices according to a Google study on mobile consumers. In the study, over half of users agreed that a bad mobile experience negatively affects their opinion of a brand and even more insisted that they would switch to a different brand altogether (AdWeek, 2012). All marketing campaigns are a reflection of the company they advertise and customer satisfaction is key to success, no matter the platform.
4)      Green initiatives win over a mobile audience. Mobile users want to redeem their coupons and gift cards electronically. Brands transitioning from paper to digital is not only convenient, but environmentally friendly. Groupon has designed its app in a way that users can access their Groupon code directly through the app, show the code to a retailer in-store and redeem the offer immediately. No printing, no scanning, just the access of the app on a mobile device and the customer collects on their product or service without hassle and without killing trees.
5)      In-store value proposition is still crucial to a brand's overall success. So many factors go into this one component. From visual aesthetics to customer service, consumers still visit stores, even if they don't purchase anything. They want to see, in-person, the product they plan to buy before making any permanent decisions. Additionally, they may visit multiple stores that carry multiple brands for price comparison. Their in-store experience will weigh heavily on their ultimate decision. Also, not every customer is going to follow the mobile trend – traditional shoppers still account for a large portion of the target demographic and should be considered when making changes to an in-store experience.
6)      More than 90% of Apple's iOS apps are free (Flurry Analytics, 2013). While brands are tempted to charge a nominal fee to download their app, they need to keep in mind that free apps still generate money. Whether they run ads, allow in-app purchases or prompt users to upgrade to a better quality, ad-free version, advertisers can still see revenue with a free app. Users are more likely to download a free app with little hesitation whereas they might reconsider installing one for which they have to pay.
7)      Mobile users are more loyal than traditional website users (ADI, 2013). As such, brands can monopolize customers by establishing loyalty programs. Mobile advertising is making the retail market intensely competitive given that users will use their device to see if they can find an identical product at a cheaper price elsewhere. They will more than likely purchase something at a lower price even  if it means visiting a different store or buying online. Brands can counteract price wars with their competitors with a point system or by offering discounts after a certain dollar amount is spent. Loyalty programs have proven to draw consumers back regardless of the price differential with competitors.
8)      Mobile sites and apps are equally important. Brands may be tempted to optimize a mobile site and not create an app or instead create an app and disregard the mobile site. Neither will satisfy consumers.  According to a study done by SDL Campaign Management and Analytics, 33% of users browse the mobile site and 8% use the app to learn more about a company or product (2014). The rest access their information through email, other advertisements or a third-party site. Users are accessing information through all channels and brands should accommodate their behavior.
9)      Limiting promotional offers to a specific venue deters customers. Mobile consumers expect promotions and discounts to be streamlined across all platforms: in-store, online, and mobile. Offering online exclusives or in-store only promotions can have a negative effect on sales. While brands may think all customers will rush to capitalize on the offer, they may actually be confining their sales to a smaller audience.
10)  Mobile is no longer confined to a phone or tablet. Emerging trends point to wearables – eyeglasses, watches, bracelets and even more permanent fixtures such as autos and homes. Google glasses, smart TVs and the iWatch open new venues where consumers can receive information about products and services.
Clearly, mobile users will dictate the course of advertising in coming years. Their behavior and mobile preferences will have a large impact on the nature of mobile marketing. Brands can get a head start by optimizing their campaigns and investing funds in the mobile advertising phenomenon.