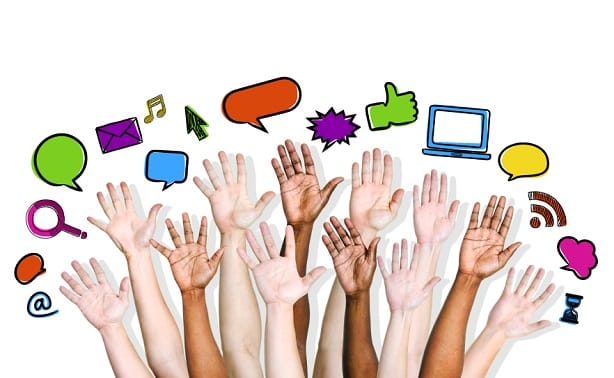 13 Tips to Becoming a Social Media Genius
According to the Fast Media article, "10 Surprising Social Media Statistics that will make you rethink your Social Strategy," 93% of marketers use social media to promote their business. Below is a quick guide for companies looking for the most effective social media practices.
1. Minimize Platforms
In the realm of social media, quality trumps quantity. Sticking to a minimum number of platforms (e.g. Facebook, Google+, Linkedin, Twitter, and Instagram) and developing a presence betters a company's ability to reach consumers. Having a strong, memorable presence on four sites will be more effective than uninteresting or under-developed pages on every mediocre site available.
2. Know the Audience
Companies should treat each of their social media platforms as separate entities as they likely have different audiences on them. Many people have the tendency to create a marketing campaign and keep it uniform across all platforms. However, customer bases vary by age group and interest. Twitter and Facebook attract a younger, trendier demographic while Linkedin caters to professionals looking to expand their network and highlight their business accomplishments. Thus, marketing campaigns should be geared for the site on which they appear.
3. Plan, Commit, Stay Flexible
When starting an online campaign, the business should have a clear plan of what, when and how they want to advertise themselves. Once the plan is implemented, they should commit to seeing it through, but also adjust along the way. If customers seem to respond to certain type of post or theme, they can increase the frequency of that aspect. Conversely, if certain topics get little to no response, it can be eliminated from the agenda.
4. Be a Twitter Conversationalist
If a company uses Twitter to push their product or service, the most efficient way to grow a following is through conversation. Companies should pay attention to the people and businesses who follow them and then engage in online conversations with them via tweet. Conversations generate consumer trust and customer loyalty which translate into revenue. Twitter users aren't the only ones who should converse with their audience – all social media platforms allow for the perfect opportunity to engage in conversation with potential customers!
5. Mobile, Mobile, Mobile
If a company doesn't reach out to their mobile consumers, they're far behind the times. A majority of social media usage takes place on a mobile device so campaigns should be geared to accommodate these users.
6. Create a Brand
Social media is one of the most affordable and simple ways for a company to build their brand. Most sites are free and the sponsored advertisements they offer are affordable. Companies can use these tools to establish a brand and develop its voice. Customers should have a clear understanding of the mission and persona behind a corporation's name. A campaign message shouldn't seem random or inconsistent to the audience, unless of course it's part of a company's strategy.
7. Mimic and Outperform Competitors
A useful resource for content is a company's competitor. By gauging what audiences respond to and what trends a competitor follows, a company can project their own campaign activity. If a competitor is wildly successful with a certain tactic, a company could use the same idea but improve upon it with their own quality and creativity.
8. Use Original Content
Users are drawn to organic, authentic ventures so using original photos and having a unique edge that accentuates a company's brand is pertinent to gaining viewership. Advertisements and postings should be high-quality, aesthetically appealing and reflective of a company's value to their user.
9. Develop your Google+ Credibility
Google+ is the new black. Nicknamed Facebook 2.0, people have swarmed to this new platform and often use it as a means for researching competition or potential clients. A company should develop their Google+ profile if only to look good to complete strangers.
10. Work Off the Calendar
Although users are probably with their families and friends on national holidays and special occasions, they are also still active on social media. Companies that build campaigns around the holiday calendar and run special promotions see higher customer engagement because they are relevant to the times and therefore relate to their consumer.
11. Keep Posts Fresh
A company that posts every day at the same time with the same type of message with the same audience in mind is missing the point. Posts should vary in time, length and frequency. They should also be posted repetitively to hit audience members that may be in different time zones or use their social media profiles at different times of the day.
12. Use Measurable Metrics
Measurable metrics track a company's behavior, activities and performance. While traditionally many metrics are finance based, by inwardly focusing on the performance of the companies metrics may also focus on the performance against customer requirements and value. Measurable metrics are used to assess the health of the project and consist of the measuring of seven criteria: safety, time, cost, resources, scope, quality, and actions.
13. Have Fun
After all, social media is about being social. Companies should focus on their message to consumers and remain true to their, but not forget to have a little fun!