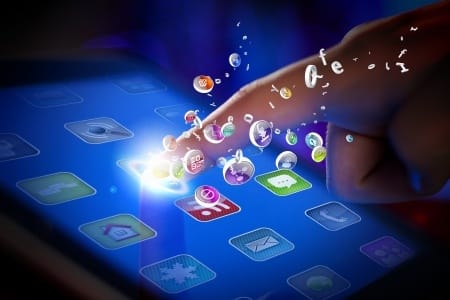 2 New Mobile Campaign Strategies to Try in 2015
The number of global mobile users officially surpassed desktop patrons in 2014. While the overtake is not surprising given the significant increase in consumers preferring the ease and compactness of using mobile devices for online activities, it does mean that many brands need to reconsider their operative model, specifically in regards to advertising.
Initially, companies introduced mobile into their marketing strategies as a traffic channel. Websites and email were redesigned to be mobile friendly so that in the event that a user happened to check their email or browse online with a phone or tablet, they could view the page that suited the screen size of their device.
Over time, brands began building apps to encourage even more engagement from users who preferred desktops as a platform for online browsing. However, mobile apps don't fit the business model of every brand and mobile devices can only store so much data, meaning users are selective over which ones they download. There are two low-risk ways a company can initiate their mobile campaign strategy without terminating their ongoing efforts in other channels.
Require Mobile Engagement
Many companies have ongoing campaigns that can be extended to require mobile engagement. For example, a brand trying to generate more app downloads can offer a 15% off coupon via email and a 20% off coupon if the purchase is made through the app.
Taco Bell and other food chains have incorporated this strategy into their ad campaigns by offering a free item for customers who order online via the mobile app. Consumers don't typically order meals on their phones, especially from fast-food venues, but the promotions have sparked an increase in mobile orders across the board. Although a large share of Taco Bell's customer base will continue to order on location, the brand is ahead of the game as consumer purchase behavior will inevitably evolve in the next few years and their app will already be operable and optimized. Plus, since they're initial campaign was wildly successful they can continue to force engagement with giveaways and exclusive promotions that only mobile users can enjoy.
Launching email and display advertisements that are only clickable on a touch screen can also elicit mobile campaign engagement. Users can view the coupon or banner on a desktop, but can only cash in on its value by using their mobile devices. T-Mobile recently ran a campaign in Austria that required users to hit a moving target on their phones. Once they hit the target, they were redirected to a page made especially for mobile users who could view the capabilities of their new product in a way desktop users couldn't appreciate. The campaign received over 600,000 views and experienced a CTR of 1.42%, almost twice the amount of engagement seen by the brands other ads.
Enhance the Mobile Experience
Enhancing the typical mobile experience with ad placement on commonly used apps is an easier, less-involved way of increasing mobile engagement. Many companies have developed mobile-optimized video advertisements to place on Pandora, SnapChat and Instagram so that users will see them anytime they use the app. These videos differ from the desktop version of video ads in that they automatically adjust to full screen. Although consumers have to watch the ad to get to their next destination, they can at least enjoy the advertisement in full-screen and high resolution. Similarly, Facebook and Twitter offer sponsor ad placement specific to device apps, which maximize exposure for brands attempting to gain a mobile audience. Facebook's video ads are formatted so that they automatically begin play when visitors scroll by them.
Companies truly have an endless amount of options to choose from when developing a mobile campaign strategy. With so many consumers turning to mobile devices for Internet usage, establishing a mobile audience is critical to the near-future success of a marketing campaign. Even if they can't predict emerging customer needs and consumer trends, all brands should make a conscious effort to incorporate mobile advertising into their daily marketing strategy.