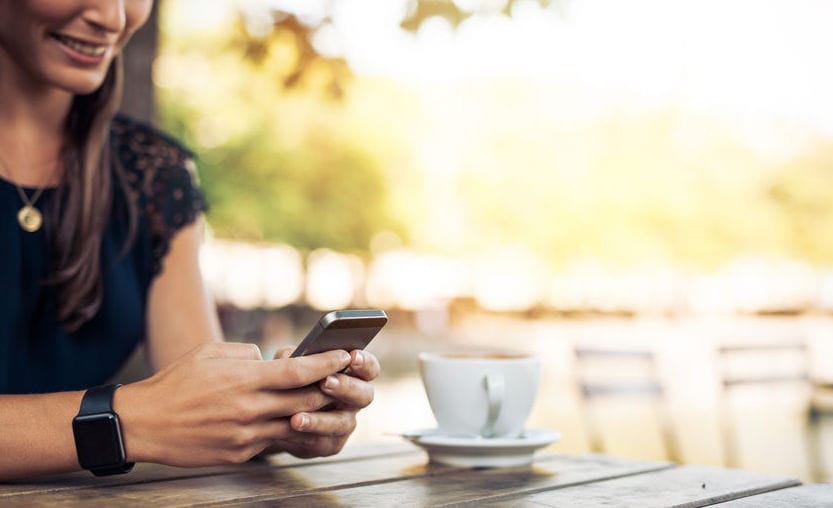 3 trends in online customer acquisition
3 trending traffic channels
In the ever-changing landscape of digital marketing, brands need to keep up with emerging trends and technologies. Most importantly, it's essential for brands to engage with new customers through the plethora of technologies they're using.
While email marketing remains the most cost-effective and reliable marketing channel, there are many other emerging opportunities. With the rise of brands using email, paid social, display and native advertising to reach new customers, it is getting increasingly difficult to stand out amongst the noise. So how can you get noticed?
#1
Snapchat
Everyday, more than 150 million people use Snapchat. That is a huge number and it's growing fast, it's already bigger than Twitter. Snapchat isn't just for the snaps with friends anymore; brands are getting in on the fun, too.
While many marketers still optimize their understanding of Snapchat or how it can help their brand, 55% of Snapchat users open snaps from known brands and only 5% of brands are on Snapchat. Most brands using social media as a marketing tool are using Facebook, LinkedIn and Instagram. With less competition, now is a great time to get in on the snap action.
Brands can utilize Snapchat in a variety of ways, but there are 3 primary ways you can act quickly and effectively. The first one is ads. Snapchat allows you to publish 10-second videos with an embedded link and call-to-action. Next is the pixel to retarget your audience. With Snapchat's pixel embedded on your site, you're able to retarget that audience from the information collected on your website. Third, you can use  geofilters. This is a great tool for brands looking to advertise in a specific location. Snapchat shows your lens to an audience at the location you specified. And because Snapchat has hundreds of audiences and demographics, you will be able to cast a net that is specific to your target audience.
Snapchat may not be for every brand, but if your goal is to engage a younger audience, it could be your new secret marketing weapon.
#2 
SMS
SMS (short message service), or text message marketing, is a channel that is growing rapidly and is considered a speedy, budget-friendly and effective marketing tool. It is predicted that by 2020 48.7 million consumers will be opting in to business text messaging services. According to research done by Digital Marketing Magazine, 75% of people would like to have offers sent to them via SMS. That is a big number with lots of opportunity. With SMS open rates as high as 98% and with many businesses not formally using this strategy, you can easily gain the competitive advantage. If done correctly and compliantly, the right agency can help you utilize SMS for a new customer acquisition funnel.
SMS can drive potential new consumers to your list via a keyword and short code. You may have seen an ad or website with a call to action like, "text SAVINGS to 556677 for $50 off your first purchase". When you take that action you will receive an immediate auto response and you as the consumer have now opted-in to the campaign. As the brand, you can now send a single follow up automated response or you can send additional texts over time. This can range from drip campaigns and coupons to polls or contests.
If your interest lies in SMS, here are a variety of mass text messaging services that make it easy for brands to send text messages to their targeted audiences: Textedly, EZ Texting and SimpleTexting.
#3 
Facebook Messenger
There's a huge opportunity to reach new consumers through Facebook Messenger. With 1.3 billion Facebook Messenger users, 80% open rates and 60% click through rates it's easy to see why brands are using this tool to market to their current and prospective customers. Organic Facebook posts are now only reaching about 1% of your page fans. And with only 1% of brands using this traffic channel to connect with customers and prospects, now is your chance to capitalize on the potential.
One way advertisers are using Facebook is via Facebook Messenger chatbots. These chatbots help brands launch automated drip campaigns to nurture leads, blast content (think email blast, but in chat) and collect new lead information. Facebook Messenger is also used for lead generation through click-to-message ads. This is a Facebook ad that allows the user to click and send you a direct message. Click-to-message ads are best used to offer support, generate leads and drive transactions. The right agency will give you access to reputable publishers with a great following from readers who can become your new customers.
If you are interested in Facebook Messenger, here are a number of chatbot tools that allow marketers to create functional and effective chat experiences: MobileMonkey, Botsify and Chatfuel.
Could these traffic channels be the next email?
As we can see from the stats, only a very small percentage of brands are using these traffic channels to find new customers. One of the biggest reasons is because the channels are so new and serving ads through these methods could be considered intrusive or spam-like. However, it's important to remember that legitimate email advertisements were initially looked down upon as spam yet overtime, email has grown into a legitimate and the most cost-effective channel for advertising online.  One of these 3 channels could be the next leader and should not be overlooked. If you're committed to using these channels in a compliant and strategic manner, the campaigns you run should not alienate your customers or hurt brand reputation.
We highly recommend introducing these 3 marketing channels to your marketing mix. While they may not necessarily replace other channels, they can provide you with new customers, boost engagement and may even lower your marketing spend.
To learn more about these traffic channels and how they can help you acquire new customers, contact us today.