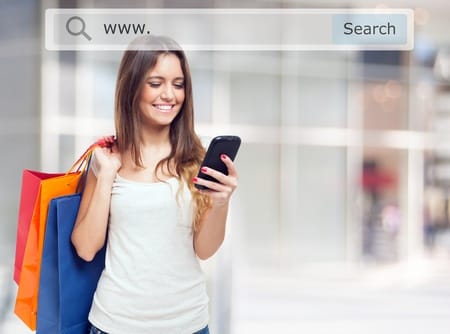 3 Keys to Customer Satisfaction…According to the Customer
Customer satisfaction is tantamount to the success of most companies, regardless of their industry or the product they sell. As such, looking deeper into the reasons successful brands have the most satisfied customers as well as what consumers seek in a shopping experience will help companies improve their current policies and provide a more enjoyable (and lucrative!) purchase environment down the line.
Value Provided
Consumers need to acquire value from their purchase to be satisfied with a company. In a recent poll of nationwide grocery store chains, results showed that patrons of the grocery store were less satisfied with chains that increased the price of food. Trader Joe's and other chains that base their brand image around providing affordable and quality food items remained on top due to their consistent prices.
Although extenuating circumstances come into play here (i.e. food prices may have increased due to shortages), companies need to proactively gage and maintain the value they're offering clientele. If a large share of satisfied customers remains loyal to a brand or chain because of the cost-to-value ratio, then minimizing costs associated with product takes priority over anything else.
Shopping Experience
A consumer's shopping experience will directly affect their opinion of a brand and their likeliness to repeatedly purchase from a company. Nordstrom recently took the top spot in a customer satisfaction survey of nationwide retail stores for many reasons, but most notably, because of the environment they create for shoppers. The department store is known for its clean, spacious layout, soft but audible music from a live pianist, a café with signature drinks and treats as well as the "exquisite displays" seen throughout each department. Needless to say, Nordstrom has successfully created an ambiance that consumers both enjoy and remember.
Interestingly, however, the same survey that named Nordstrom the top retailer in customer satisfaction gave the third place spot to Amazon, supporting the fact that consumers prefer to shop online when possible. As seen on Cyber Monday and Black Friday last year, the majority of revenue top retailers generate come from their online interface. Shoppers who can purchase the same products they would get in-store from the comfort of their homes gravitate towards e-commerce sites that make purchases quick, convenient, and don't charge too much in shipping.
Amazon's Prime membership rewards loyal patrons with free, expedited shipping and access to unlimited media streaming, providing even more incentive to shop with them. Their newest addition to the membership – Prime Pantry – will now deliver food and household items in the same quick and efficient fashion as their retail items. Overall, Amazon has a head start on the consumer transition to buying a majority of their household needs strictly online.
Customer Service
Whether a customer purchases a product in-store or online, customer service representatives need to be on hand to answer questions and help with any issues that arise. A bad experience with a customer service representative could mean a complete loss of customers depending on the situation. Consequently, company policy should allow for free returns, exchange of damaged product and other contingencies that will assist service reps with satisfying disgruntled buyers. Similarly, the reps should be completely aware of the products the company sells and protocols for assisting customers before, during and after they purchase an item.
How can large companies like Amazon and Nordstrom ensure that their personnel is meeting consumer needs? A recent study showed that an employer's engagement with employees directly affects their performance in serving customers. 93% of employees who feel valued and acknowledged by the companies they work for also have a full understanding of organizational goals, meaning they're better equipped to satisfy patrons. Furthermore, these employees increase productivity by 40%, which translates into an increase of customer satisfaction by 18%.
In essence, the top performing brands across the retail, hospitality and entertainment industries have high rates of customer satisfaction that convert into a loyal consumer base who make repeat purchases and generate a steady revenue. As shopping trends transition to online transactions, companies need to design e-commerce platforms that adhere to the customer's experience the same way they have in stores. In fact, they may need to enhance the overall shopping experience to compete will other online retailers that currently have the majority of the online market share.