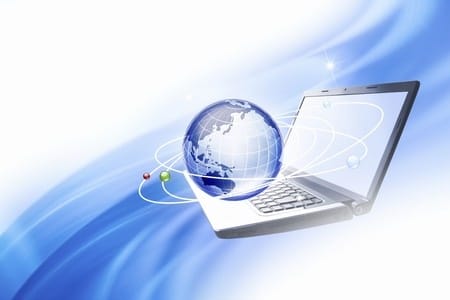 3 Perks of Working with An Affiliate Network
Affiliate marketing is a rapidly growing industry and the playing field is becoming highly competitive as a result.
As with any new business venture, there is a learning curve as you dive into affiliate marketing. The FTC and IAB have been especially diligent about monitoring online ads, enforcing several guidelines that protect consumers' rights and set standards for active marketing companies. Violate these rules, and you could face fines and lawsuits. The risk of someone representing your brand breaking one of these rules increases as you allow multiple affiliates to run marketing campaigns or display ads for your company.
Although every company participating in the online advertising space must stay up-to-date on emerging rules to avoid legal and ethical conundrums, experience shows that not everyone is as diligent in rule following as they should be. As a marketing professional representing a valuable brand, it helps to work only with companies who uphold the rules. You may even lower the risk your entity takes on if you work with networks that have a zero-tolerance policy against traffic- and compliance-infractions – as the best affiliate networks do.
However, having a partner you can trust is only one of the many benefits of working with an affiliate network.  Read on for a few that might entice you! 
#1 – Multiple Affiliates & Traffic Channels
After researching reputable networks, you'll probably find that the best ones offer access to multiple affiliates and can run traffic through several different channels. A variety of placement and deployment strategies is particularly useful when testing brand new email or display campaigns that lack insight on the target demographic.  After a few rounds of controlled a/b testing, you might discover an audience base you never considered. You may also realize that your display ads don't convert as well as your email versions.
By working with a network, you'll have a lot of options to choose from when testing and optimizing your advertising efforts. Affiliates tend to specialize in specific channels or have deployment strategies unique to their skill set and resources. Affiliate networks can offer access to a pool of effective traffic generators that offer the experience and competitive edge needed to grow your brand.
#2 – Tracking Metrics
One of the best benefits of working with an affiliate network is use of their tracking platform. Some companies aren't set up to monitor their online traffic, nor do they want to take on the expense of maintaining a comprehensive analytics system. Most affiliate networks will have sophisticated tools that accurately track generated sales, commission amounts, and other metrics that are relevant to your campaign structure. A lot of tracking platforms on the market are designed to ensure accountability and cut down on admin time. When you work with an affiliate network, access to these tools will be outlined in your contract so you don't have to go out and find them on your own.
#3 – Account Managers
Another great reason to give an affiliate network a try is the ability to work with an account manager on your different campaigns. You could always hire an OPM (Outsourced Program Management) agency and let them take the reigns completely, or your can work with a rep at the network of your choice. A qualified account manager will assist you with monitoring progress and give you any pointers they might have on optimizing performance.
Try to look for networks that have a team in place with the specific goal of growing their clients' programs. Sometimes running through an individual affiliate or advertising agency may mean the person pushing traffic is same person monitoring your program. Can you see where that might create a problem in getting accurate reports and a truthful assessment of your channel's progress? Having a dedicated rep that specializes in generating new business and works with several affiliates gives you options to test and optimize performance, which could very likely result in a higher ROI.
Ready to start running traffic through a top-notch network? Reach out to Madrivo today and one of our qualified team members will contact you with more information.