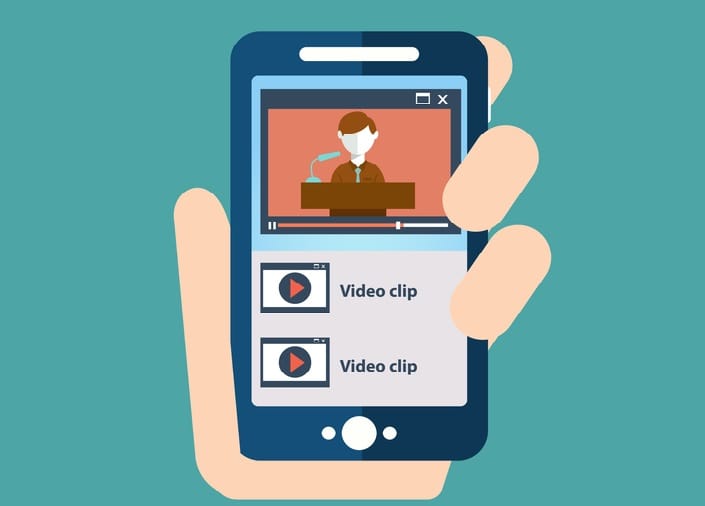 3 Reasons to be Grateful for Mobile Marketing
Mobile usage is at an all-time high. According to a recent study done by ExactTarget, roughly 85% of people admit that their mobile devices are a central part of their lives. On average, consumers spend over three hours per day browsing the web, checking their social media accounts and keeping in touch with family and friends. Fortunately for advertisers, mobile device users have constant access to relevant brand information and often make purchases directly from their phone or tablet.
Below are three great reasons to be grateful for the magic of mobile marketing:
1) Mobile Marketing Works Around the Clock
As of January 2014, approximately 90% of American adults had a cell phone, 58% of whom owned a smartphone device. Furthermore, 42% of adults owned a tablet computer, commonly used as the mobile device alternate to a smartphone. Of these Americans, 67% regularly check their devices for messages, missed calls and emails, even when they haven't heard an alert. 44% of the people in this sample group have slept with their phone in bed in case they receive a call or message while sleeping.
Clearly, mobile devices have evolved into a lifeline for many people which means more exposure opportunities for advertisers. Although there are still peak times when consumers check emails and social media accounts, smartphone users are typically reachable at all times.
2) Mobile Marketing Costs Less than Traditional Channels

On average, email marketing campaigns have an ROI of over a 100% if executed correctly. Email advertising is one of the most cost-effective channels and when campaigns are email optimized, they are capable of reaching an even larger pool of target consumers.
Brands also have the option of building an app that users can download to access information about products and services. While an app may be more costly than email, it will also give companies the option to create an ecommerce capability, meaning consumers can convert more conveniently. To compensate for the startup cost, companies can charge users to download the app, although they will see significantly less opt-ins if so.
The best plan of action includes both app and email traffic. 84% of consumers made a purchase from an email offer they received, mainly because of the deal offered, but also because the email served as a reminder; however, 46% of those who purchased something due to an email did so with an app on their mobile device.
3) Mobile Marketing Engages with Users
ExactTarget's study reported that 40% of mobile device users have scanned a coupon or QR code with a mobile device while shopping in store. Furthermore, 80% have subscribed to emails from brands for promotion coupons and quick access to the company's information. Advertisements viewed on mobile devices have a higher potential for conversions because they are designed to meet a user's needs in real time.
With the use of location sharing, which around half of consumers allow, brands can serve advertisements to customers who are in direct contact with their product or service. For instance, if someone is holiday shopping at a mall and has an app on their mobile device for a store in the shopping center, they may receive a notification of an ongoing sale or with a coupon that is relevant to them in the moment.
Using this mobile feature allows companies to position themselves in a relevant, instantaneous manner. 71% of consumers surveyed who allow location sharing and push notifications (alerts from mobile apps) found them very useful while 65% of users check the push notification immediately.
But Keep in Mind…
Mobile users most often use mobile apps to view social media sites, especially Instagram and Facebook. They also use it for quick reference information, such as the local weather and their bank account balances. Oppositely, mobile web traffic is most often used when people want to do a general search, find a video on YouTube or access news stories.
Next, the most successful campaigns have a cross-media approach. People will watch TV while browsing social media on their tablet and texting on their smartphone. They will want to access the same sites on multiple screens at different times of the day. Running promotions across email, social media and mobile platforms has the best results.
Also, smartphones are the best for time-sensitive and location-based offers while tablets are not as on-the-go and advertisements are less likely to reach consumers at a critical time. If a brand chooses to serve an ad based on location via push notifications, they need to take consumer privacy into consideration. Some consumers won't feel comfortable with the idea of being tracked so offers should be as least intrusive as possible.
Lastly, 54% of people are not satisfied with mobile-optimized sites. Both apps and websites need to be optimized for user satisfaction so that viewers don't close out or opt for another brand with better mobile webpages.