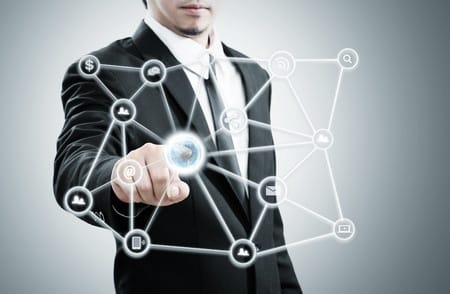 3 Things Successful Publishers Look for in a Network
I'm fortunate to work with some of the most productive and profitable affiliate publishers in the world. On a daily basis I get to see how these guys think, how they operate, and the incredible results they achieve. For those just getting started or those who want to join the ranks of elite pubs, here's the top 3 things I've noticed about their interactions with networks. 
Strategic Advice
Top performing publishers have been in the industry long enough to know what they need from a network for optimal results. An inexperienced affiliate manager will only slow them down. If you're a proven superstar, you don't want someone to hold your hand, you want a strategic partner, someone who can give you the tools you need to succeed without wasting resources unnecessarily. Let's be honest, most affiliate managers don't have the experience to do this. That's why leading publishers look for offer strategists and advisors who can think like publishers and know how to equip their affiliates with the assets and offer knowledge they need for high conversions and EPC rates. Basing this relationship on facts and metrics rather than pure speculation or hopes will benefit both parties in the long run.
Low Turnover
The turnover rate is a telltale indicator of a company's overall health. Networks with a high turnover and a constant transition from one affiliate manager to the next will frustrate publishers who value the partner relationship they form with their rep. Even more, moving from an experienced account manager to an inexperienced one could cost the affiliate thousands of dollars in profits – and may end up destroying the partnership. The most successful affiliates work with networks who understand this, who only hire experienced, strategic advisors, and who value their employees enough to hold on to the winners. Working with the same company year after year can make all the difference when it counts.
Maximum ROI
Publishers could lose out on as much as 30% of their profits to a default scrub. If a network truly values their partnerships with affiliates, they should go the extra mile to make sure publishers get paid for every conversion, click, or sale. Eliminating scrubs altogether and being diligent about reconciling leads is a great way to show they care.
Now, I've tried hard not to brag about Madrivo in this post, but this is one area where we really excel. Not only does Madrivo never scrub, we actually have dedicated tech teams whose job it is to monitor for any leads that may not have been paid out and to add them in before we cut a final check.
That being said, we also do everything else on this list, and a whole lot more. Our devoted offer analysts understand the industry as well as anyone, and we learn every day from the very best in the industry. We then get to pass that experience and industry insight on to everyone else we work with. It's definitely a case of a rising tide lifting all boats.
Madrivo is continuously looking for ways to add value to its partnerships by delivering the strongest offers with the most competitive payouts. We recognize the value of strong affiliates and experienced, proven advisors to help them reach their greatest potential. If you know a proven publisher that would benefit from a strategic partner like Madrivo, please feel free to pass along my information or have them contact us. I promise we'll take good care of them.