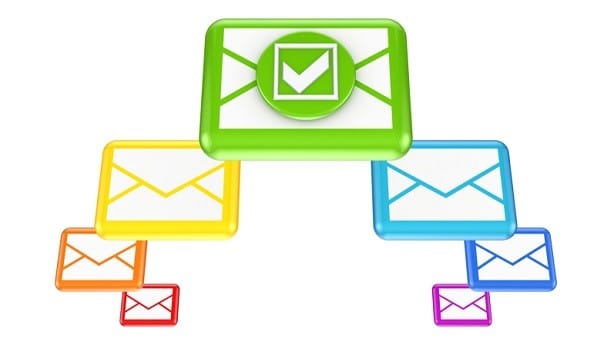 3 Top Tips for Building a Great Email Marketing Campaign
With the current state of performance marketing seemingly revolving exclusively around content and mobile, it's important to note that one of the highest performing marketing channels around continues to be email. Yes, Google and other email clients have made it slightly more difficult to end up in user's inboxes, however, for mailers whose recipients have opted in to their newsletter list, email presents a great opportunity to fostering a one on one, long term relationship with customers. If you are running a blog or own an affiliate site, email is a great way to connect and communicate with your audience and make sure that they continue to visit your site and purchase your products.
Because email can be such an effective marketing tool it's important to take the right steps in creating and delivering awesome messages, and that's what this post will try to help you with. Follow these three simple tips the next time you're creating an email newsletter and hopefully you will notice your delivery rate, opens, and clicks improve.
1. Create and Segment Your List
 Having your own email newsletter list is the first step to delivering a successful campaign. If you run an affiliate site or have a landing page, chances are you are already collecting certain customer data points and have some insights into your audience's preferences. If you run a blog, you might not be curating an email list, but if you want to start taking advantage of email marketing, you should be. There are plenty of custom form builder tools out there that will help you build a form that's relevant to your audience and will allow you to segment your list and send more targeted emails. The more personalized your emails are, the more likely that recipients will open them and potentially make a purchase. Keep in mind though, it's important to keep your submit forms brief. Asking visitors for too much information can be a turnoff and result in a high bounce rate.
2. Make It Pretty
 Just like there are great form building and landing page templates out there, there are also great email marketing templates and service providers that can help spice up your messages. Making a good first impression is important, especially when it's so difficult to get into users' inboxes and get them to open your emails. So if you're able to get that far, you don't want to scare them off with an ugly message. Spend some time honing in the design of your email and make it appealing, interactive, and engaging. Make sure that the color scheme is consistent with your branding and include great images as well. Don't go overboard on pictures and text though. Too many pictures will slow down loading speeds and dense text will discourage recipients from taking the next steps towards purchasing.
3. Write a Catchy Subject Line
The first thing recipients will see when they get your email is the subject line, and for most, that will be the moment of truth. People are inundated with emails on a daily basis, so much so that if you're subject line isn't descriptive or interesting enough, your email will simply get trashed. After you've created the copy and laid out the design of your email, take a look at what the overall message is and try to come up with a trending, relevant, and exciting subject line. The more interesting the subject line of your email is, the better chance you have of improving your open rate.
When you're designing your next email marketing campaign, use these tips to create a better experience for your recipients and improve your overall open rates and conversions. The more effort you put into your email messages, the more you and your audience are likely to get out of them!
If you have any questions, feel free to leave them in the comments below!