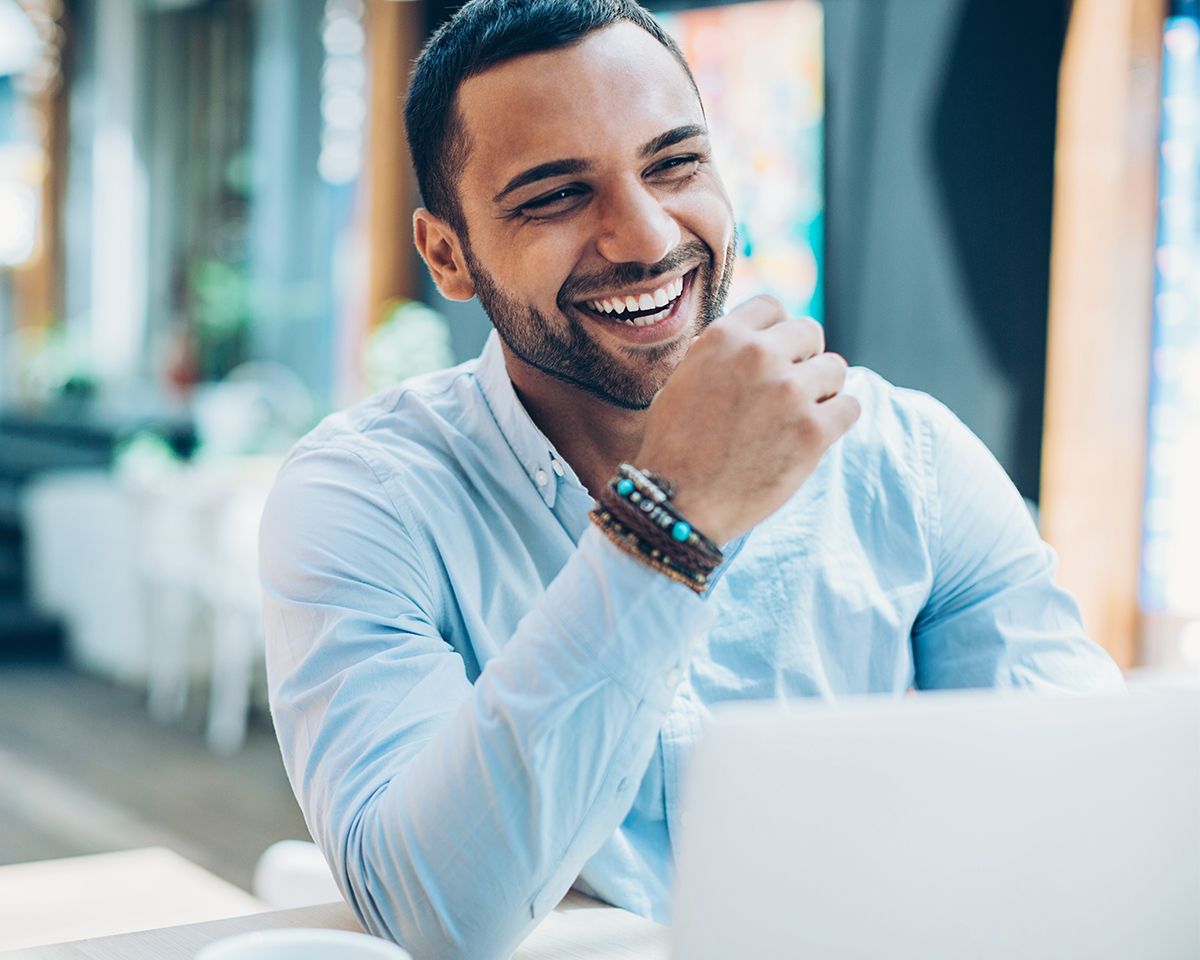 3 Ways Email Will Prosper as the World Becomes More Privacy-Centric
Privacy regulations and best practices continue to evolve at a rapid pace. Consumers are more concerned about what companies know about them and want more control over how they choose to share their data with brands. Developments in technology and legislation are aimed at providing more of that control. This creates challenges for marketers as they plan their strategies in the years ahead.
Different marketing channels are being impacted by these changes in various ways, some more significantly than others.  However, challenges aren't necessarily a bad thing. As Albert Einstein said, "In the middle of every difficulty lies opportunity."
While marketers in every channel are making adjustments to adapt to these changes, email marketing in particular is presented with a variety of intriguing opportunities to further enhance the channel and drive performance.
Challenges to Traditional Email Tracking 
By now, anyone involved in email marketing has heard about Apple's Mail Privacy Protection feature, which is included in iOS15 (which has begun rolling out). The feature allows users to make it more difficult for marketers to track recipients' interactions with their inboxes and specific emails.  Basically, when enabled, the service will remotely download all of the contents of an email before it reaches a recipient's inbox. Then, if and when the recipient wants to open an email, it will already have been downloaded on a remote server. This means the ability for marketers to track email opens will be rendered largely ineffective. Every email delivered to a user of the new Apple feature enabled will appear to have been opened immediately upon receipt by the recipient. So, any data that came along with a recipient opening an email (the open itself, IP address, etc.) will be flawed.
Open rate is obviously impacted directly by this change. Any email marketers who have relied on open rate as a key-performance-indicator will need to adjust their measurement and optimization programs. Beyond simply open rate, many email marketers use date on email opens as a simple flag for engagement, which drives a variety of triggered email campaigns geared toward those recipients who at least open an email or those inactive recipients who don't engage with their email at all. 
Similarly, some email marketers use IP addresses as a way to identify a user's general geographic location, which is obtained when they open an email. This data will also be inaccurate since the IP address will be tied to Apple's remote servers where the email contents are opened and stored.
So, this all sounds pretty negative for email marketers, but taking a look beyond the difficulties reveals plenty of opportunities for email marketers to improve their campaigns and overall email program performance. Email opens have always been a flawed metric. Since the simplest way of tracking an email open is to place an invisible tracking pixel on the email creative, it means that anyone who receives an email as text-only will not receive a tracking pixel. So, emails opened by those recipients could never be tracked. Similarly, using an IP address as a means of identifying someone's geographic location is highly inaccurate, especially when it comes to mobile devices, which typically pull IP information from the carrier. The locations tied to these IP addresses can literally be thousands of miles away from the recipient's actual location. 
By moving away from metrics and data that have inherent issues with accuracy, email marketers can focus on measurable metrics that are more reliable and that are tied to more important recipient actions – like clicks and conversions. If you have a 100% open rate, but no recipients ever click on a link or buy a product promoted in the email, is that a successful campaign? Probably not. This isn't to say that open rate hasn't had a place in measuring and optimizing email campaign performance. It's just that an overreliance on this metric can easily distract email marketers from more vital actions like driving conversions – the ultimate goal of most email marketing campaigns. So, by forcing email marketers' attention away from open rates, there may be a stronger focus on true email marketing performance metrics, leading to campaigns that drive more conversions and revenue.
Evolving Data Privacy Regulations
In tandem with technological developments related to data privacy, numerous states in the U.S. and countries around the world are passing new data privacy legislation and regulations that directly impact the ability of companies to collect, store, and use consumer data for any number of purposes, including marketing. While individual laws each bring their own challenges for marketers to navigate, the general evolution is toward a more restrictive regulatory environment around the ways that companies can use consumer data. Marketing is powered by data, for everything from audience targeting, personalized messaging, and numerous types of audience segmentation, to detailed performance analysis. So, if consumer data is less readily available to be used by marketers, what can they do to continue creating successful campaigns?
Numerous marketing channels will be impacted by increasing levels of privacy restrictions. However, for many of them, dealing with specific guidelines and laws around how they can function is a relatively new challenge. Email marketing, because it has been around for over four decades is already regulated by a variety of channel-specific laws in the U.S. and around the world (CAN-SPAM, CASL, etc.). So, email marketers are already experienced in creating compliant campaigns that facilitate opt-out requests and meet other specific legal requirements. Many of these compliance initiatives are now second nature for email marketers and fully integrated into every campaign and initiative.
Email marketers will still be challenged by a potential reduction in their access to data to effectively target their campaigns and messaging to specific audiences. However, the foundation of email marketing is the email address. Unlike many other channels, where identifying the viewer/recipient of an ad may start with no information, email marketers have a leg up by having one of the most vital data points possible. This also means that email marketers are still positioned to take the best advantage of the consumer data that is still available under new privacy regulations. The email marketing channel looks well-positioned to continue performing and potentially gain an even more prominent role in the marketing strategies of countless companies in the years to come.
Goodbye Third-Party Cookies
The third-party cookie has been living on borrowed time for years. We've seen browser plugins and security software tools that limit the ability for third-party cookies to be accepted and stored on a user's device (desktop, laptop, etc.) or that regularly go through and purge these types of cookies. So, it's no surprise that the official end of the third-party cookie is finally on the horizon. Firefox began blocking third-party cookies by default in 2019 (although users can turn off the feature). Safari browsers fully blocked these types of cookies in 2020. Chrome browsers are currently scheduled to cease supporting third-party cookies in 2022. At that point, the vast majority of internet users will likely be using a browser that blocks the third-party cookies by default (although there may still be settings that allow users to accept these cookies).
With this long lead-up to the final days of the third-party cookie, digital marketers have been adapting to this impending change for several years. But it will still be a major development when third-party cookies become effectively useless for the majority of website users. Which is where email marketing comes in. While marketers may have found ways to leverage third-party cookie data in various types of email campaigns, it isn't a required part of email's core functionality. So, while channels like display or video may have to find alternative ways to accommodate various types of performance tracking and targeting, email will continue with fairly minimal impact.
As marketing teams devise their strategies in an environment without third-party cookies, many are likely to turn toward email marketing as a proven channel where marketing budgets could be expanded. 
So, it's pretty clear that the email channel is well-positioned to not only adapt to data privacy changes but to also thrive as other channels may be forced to dramatically change the way they function. 
This article was written by our dear friends and partners at Optizmo. 

Tom Wozniak heads up marketing and PR for OPTIZMO, delivering the industry's most robust platform for email compliance and suppression list management to clients throughout the U.S. and around the world. Tom regularly speaks at industry events and writes articles for various publications about email marketing and email compliance.
OPTIZMO Technologies is the recognized thought-leader in the email and online marketing space for email suppression list management, email campaign management, data management, and risk mitigation services relative to email compliance. With an expert staff in pursuit of unrivaled efficiency, innovative technology, and an insatiable desire to problem-solve, clients find a customer-centric business model that not only enhances the way OPTIZMO clients do business but drives the company forward. The company is headquartered in Austin, TX, and has offices and team members in Charleston, Denver, and Brisbane, Australia.