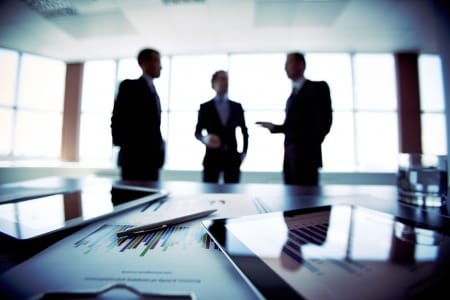 5 Steps to a Foolproof Marketing Campaign
No matter the campaign type or distribution method, marketing teams must brainstorm and devise a game plan before launching.  Below are five steps to make the most out of a new promotion by streamlining the planning phase.
Outline Objectives
What does the campaign need to achieve? A broader customer base? Repeat sales? A liquidation of overstocked inventory? A brand must first decide on their objectives before trying to accomplish them. A campaign can have multiple benchmarks and run for any length of time, but, in order to be successful, the overall goals and metrics by which they'll be measured should be outlined from the start.
Align to Brand
Every marketing campaign is another opportunity for brands to further develop their reputation as a key player in their industry. Thus, advertisements should remain in-line with the values and persona of the company sponsoring them. This doesn't mean plastering the brand name and company logos across every ad; instead, the message to consumers throughout the campaign should reflect brand ideals without explicit content.
Take Coca Cola for example. The brand consistently releases commercials and products that celebrate its international presence, especially during global sports events like the World Cup and the Olympics. People perceive the soft drink company's products as a global staple without the brand having to say it in words. All in all, the campaign should subtly reiterate what a brand stands for while still keeping the focus on the current promotion.
Choose the Demographic
Deciding the target audience prior to launch is critical to its lasting success. Not only will the demographic dictate the content of the advertiser, it will also determine which method should be used to market to the ideal consumer pool. Millennials use their mobile devices more than any other age group and seek out information through their social media pages. Older audiences enjoy the novelty of receiving information through a newspaper or morning talk show. Children learn about new products during commercials of the TV shows they watch. Part of effectively advertising to a customer base is knowing where they go to get their information and what their purchasing behaviors are. From there, brands can decide the optimal path for reaching their audience in the most efficient, visible way.
Be Realistic
Whether a company is just starting out or has been around for decades, the objectives of a new campaign must realistic to the business's structure. First, if a company can only handle a limited amount of volume, they must proportion their outreach to their feasible intake. Although a huge increase in sales is usually beneficial, overpromising and under-delivering could counteract the growth a company would otherwise enjoy. If there isn't enough stock or the human capital can't manage the incoming workload, a brand is setting themselves up to fail.
Second, setting sales goals too high can make every campaign seem like a failure, numbers-wise. This can have negative effects on company morale and enthusiasm for future campaigns. It may also mean that a company is not aware of their industry's climate. Investing the time and resources into market research, including trends, emerging technology, and consumer behavior, will allow brands to launch a campaign with reasonable standards and continually adapt their advertising approach to better serve their purpose.
Provide Value
Lastly, and perhaps most importantly, a brand must commit to providing consumers with value. If a new campaign promotes a faulty or useless product or a service that ends up causing users a lot of grief, the resources invested in the campaign go to waste and the brand risks tarnishing their credibility. At all times, companies need to be sure their offer quality products and services that a majority of their target audience can use. Otherwise, a mixture of customer dissatisfaction and low sales volume will sabotage any exposure a campaign receives.
The five steps above can apply to any campaign across any platform within any industry. Still, there will always be the need to revisit decisions made in the planning stages and adjust them to the current market trends.
Have any tips of your own before launching a new campaign? Tell us here!