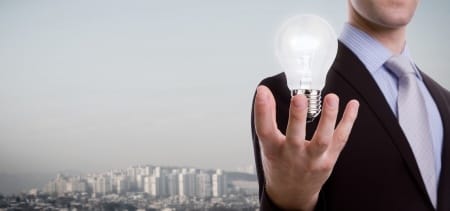 5 Ways to Refresh Your Affiliate Marketing Strategy
Feeling bored about your current ad campaigns? Chances are your customers are, too! Read on for a few pointers on reenergizing a lifeless campaign to win back your audience.
1 – Launch Campaigns Exclusive to Mobile Traffic
Mobile traffic is quickly gaining traction, leaving the technologically inept behind. Don't underestimate the effectiveness of a banner ad or an app designed specifically for your mobile audience. With almost 2 billion consumers using mobile worldwide, the traffic channel has not only overtaken desktop use but has also metamorphosed the way in which people acquire information about their favorite brands. Launching a campaign designated for mobile users allows you to gauge the size of your audience pool during this beginning stage of the inevitable transition to a majority mobile customer base. Furthermore, it forces you to reevaluate your current approach and adjust it according to the needs of the modern consumer.
2 – Use Offline Affiliates
While it may seem counterintuitive, using offline affiliates attracts new customers in multiple ways. First, people automatically link the brands, which is extremely beneficial when you partner with a company that has a credible reputation and (hopefully) large following. Second, you gain exposure among potential customers who aren't seeking your product or service through your current marketing channels, presenting brand new streams of revenue that may have otherwise gone untapped. For example, hospitals often join causes with a charity to fundraise; similarly, schools raise money through local eateries by collecting a percentage of sales from revenue generated during a certain event or using a promotional card. This approach can be used in any industry. The secret is finding a reputable brand with a significant following of potential customers to whom you don't currently market but can still provide value. Creative and social motives (think: a car dealership having a Halloween costume contest for which the winner receives a free massage) elicit a higher and more enthusiastic response.
3 – Split Test
Split testing is truly the only way to optimize your ongoing marketing campaign. If you're serious about maximizing conversion rates and ROI, advertisements need to be manipulated, analyzed, and updated continually. Many companies make the mistake of split testing during the beginning stages of a campaign launch and then letting months pass by before implementing another round of changes. Instead, brands should be in constant search of the top performing assets, even if their changes are as nominal as a new font color, removal of punctuation, or larger image size. By nature, some people respond better to specific colors, keywords, and general appearance than others. These responses vary by gender, age, geography, and countless other factors. Split testing offers insight about your current audience by delving into customer behavior one ad variable at a time.
4 – Hire an OPM Manager
Although the affiliate marketing industry is growing at a rapid rate, many people don't know the definition of OPM nor would they understand its value if they did. OPM stands for Outsourced Program Management and refers to entities that exist solely to manage and consult companies new to or active in the affiliate marketing space. An OPM manager can identify the weaknesses in a current program, highlight the strengths, and dedicate their industry knowledge and access to online tools that will take advertising campaigns to the next level. You may not see the need to pay an OPM agency if you already have an in-house team. What you need to consider, however, is that your current team may not have the expertise nor be equipped with the necessary resources you need to create top-performing ads. OPMs offer both short and long-term services that can provide a mediocre affiliate program the optimization and brand exposure it needs to really thrive.
5 – Incorporate Video
Surprisingly, many brands don't use video ads in their promos despite the fact that this media channel generates an average click-through rate of 1.84%, the highest of any other digital media format. There are multiple formats to choose from, all of which can be embedded into the body of an email or home page of a website. Like mobile, creating video ads forces you to reconsider how to project your message for maximum response without resorting to your original ad strategies. It's also an opportunity to try something completely different from your current marketing tactics or find creative ways to supplement an ongoing campaign with more entertaining material. How-to videos, short infomercials, and series that include multiple episodes are all great ways to win over a audience with a fresh perspective on the campaigns they may have already seen.
Do you have any tips of your own? We want to hear them! Contact us here.