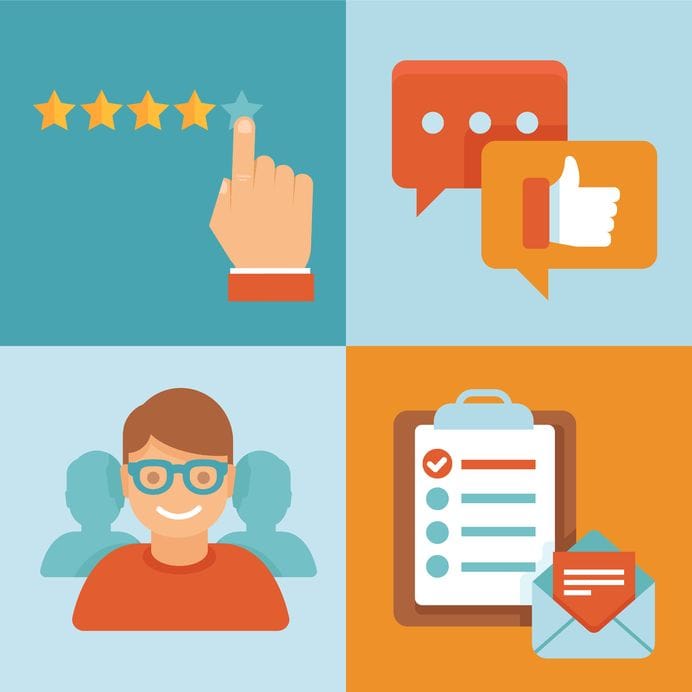 6 Surefire Ways to Guarantee Customer Loyalty
On average, repeat customers spend as much as 2.5 times more money than first time customers do on their initial purchase!
What's more, companies that earn 40% of their revenue from loyal patrons also end up making 47% more in overall revenue than companies with repeat customers who only account for 10% of their earnings. Returning customers are crucial to a company's well being because they generate a steady flow of revenue that can help stabilize profitability during the occasional slump in sales.
Growing a healthy customer base is balance between strategic promotions and maintaining a high level of customer satisfaction. Read on for the most effective ways to keep customers coming back for more.
The Easiest Ways to Generate Reoccurring Purchases
1) Loyalty Incentives
There are many ways to customize incentivized promotions to meet the business model of a given brand. Two common ways successful companies motivate customers to repetitively buy their product or service are punch cards and membership clubs.
• Punch cards – Punch cards work because they offer some sort of reward for making multiple purchases. For example, a coffee house might give out punch cards with ten slots, the tenth being symbolic of the reward. A customer gets their card punched for each purchase made and on the tenth visit, they get a free beverage as appreciation for their business. These cards are especially effective if customers are given bonus punches as a form of artificial advancement. In other words, a first time customer might get three punches and a customer who spends over $20 might get two punches. Bonus punches move the customer closer to their goal making them more likely to keep coming back so they can reach it.
• Membership Clubs – Membership clubs are a great way to gain loyalty because they allow a company to offer exclusive discounts and special access that non-members won't receive. Similar to punch cards, they can operate off a point system so companies can track the money spent by a particular customer and give them a free gift card or other prize once they hit a certain benchmark. Furthermore, if a member has to pay for their inclusion, they're more likely to buy from a company so that they money they spend on dues doesn't go to waste.
2) Follow-Up Offers
Follow-up offers remind customers about a brand and can pique interest in those who may have forgotten something they wanted to purchase originally. If a company asks new customers to join a mailing list at checkout, they can then use the contact information to send promotional emails and brochures with special offers towards their next purchase. Keeping track of items a customer bought and sending them information on similar items they may like is also a great way to convince them to buy from a company again.
3) Referral Bonuses
Referral bonuses are a way of asking existing customers to refer their friends and family to buy from a company with the promise of a discount or gift. The family member or friend may also receive the same offer to make the situation mutually beneficial for both customers. This type of promotion encourages word of mouth marketing, which is extremely effective across the board. People are more likely to try a product if it comes recommended by people close to them and when two customers have a shared admiration toward a product or service, visiting the establishment can become a social activity as well. User reviews and testimonies are another strong form of referral. Companies can offer customers who give constructive feedback a discount on their next visit as a form of thanks.
The Best Ways to Maximize Customer Satisfaction
Special promotions are only part of the puzzle. Customer satisfaction should be a priority to any company that wants to grow their fan base.
4) Excellent Customer Service
When it comes to satisfaction, few things matter more than top-notch customer service. Whether companies have face-to-face contact with their clients or they only communication online or over-the-phone, the customer must have an overall pleasant experience. Having a friendly, knowledgeable staff and treating customers with respect will have a significant impact on whether they buy from a company again.
5) Intrinsic Value
The products and services a company offers should have an inherent value to their consumer. If a company sells an item that makes a customer's life easier or more enjoyable, they're on the right track. A business will generate even more sales when they can convince customers that their product or service can be incorporated in their daily lives, making them likely to return repetitively when they need to replenish what they previously bought.
6) Initial Investment
Research shows that if a customer spends a high dollar amount on their first visit, their likelihood of returning is increased. Companies must convince new clients that the money they spend will be worth the investment. Offering package deals at a discounted rate is an easy way to offer first-time patrons great value without too much risk. The initial investment makes them more likely to return, especially in situations where they may want to buy more sessions, accessories, or protection plans depending on the business model.