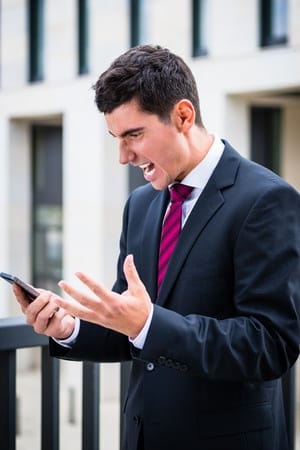 Ad Blockers Hurting Revenue? Try Email
Stop Wasting Money
Times Square has some of the most expensive advertising real estate in the world. Imagine you invested millions to put up an ad there, only to have someone come along and put up scaffolding in front of it – totally blocking your add from view. Would you pay for that space again the next month knowing the scaffolding would still be there? Of course not. It would be wasted effort, wasted money, and lost opportunity. No matter how much money you pour into creative advertising, it is never enough if no one sees it.
Similar things are happening with increasing frequency in the world of online advertising. Display ads and mobile banners are standard fare for online marketers, but ad-blocking software is drastically changing the stakes. Many are turning to email as an effective alternative, and for good reason.
Ad-blockers Explained
Millions of desktop and mobile users worldwide rely on ad-blocking apps. The number of users is growing rapidly. Ad-blockers render all that expensive advertising invisible to the people who might otherwise become customers. A recent study by Adobe and PageFair estimates that ad blockers cost companies billions in lost advertising revenue in 2015. (1)
The recently release of Adblock Plus for iOS, a free download for iPhone owners, promises to make ad blocking even more widespread. Like other utilities, this blocker prevents advertising from loading and cancels out any consumer tracking functions.
Consumers who might have clicked on your banner ad last holiday season may not even see it this season. Something must be done to keep getting your amazing creative ads in front of motivated consumers – and direct-response email marketing is the answer.
Why Email?
Quite candidly, because it works. Email advertising has to comply with CAN-SPAM regulations to avoid the junk mail folder, but once it hits the inbox, it can't be blocked by any revenue-sucking blocking software. It also boasts some of the best ROI stats of any marketing activity. Email delivers a return on advertising spend (ROAS) more than three times higher than traditional media buys. And, if done right, email outreach goes only to the people most likely to become customers. No wonder some reports show return as high as $44 per marketing dollar invested! (2)
Madrivo can help your business target engaged consumers that fit your perfect demographic. We'll also make sure every piece we help you publish meets all state and federal guidelines and is reviewed by one of our staff attorneys. (Yes, a licensed attorney reviews every single message we distribute.)
The Benefits of Email Marketing
Email marketing has progressed significantly in the past few years. Strong email marketing agencies now offer:
One-on-one communication with targeted individuals
Direct rapport with clients and prospects
Brand building
Tracking features
Follow-up for increasing sales
Personalization for improved response
Email is also more immediate. It conveys time-sensitive information directly and almost instantly. And with ever more people checking email on their mobile devices, it captures that tough-to-target mobile audience while they are on their devices and ready to buy.
Pay for Performance
Madrivo offers our customers the option to only pay for performance, which guarantees two things: one, that there will be no wasted advertising spend when it comes to email marketing, and two, that we will remain actively engaged in tracking and optimizing your campaign so that it performs to the absolute highest levels. We become your partner and your success is our success.
Give it a Try
With so many ways to block ads both on PCs and mobile devices, consumers are harder to reach than ever before. Don't risk losing out on sales during this busy season by investing too much in display ads. Diversify your efforts and let Madrivo help you succeed by putting your message in front of highly targeted, engaged consumers. Contact us today to get started.
References: