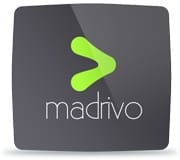 Mr. Ronen Hamatian – CEO News
LAS VEGAS, Oct. 28, 2013 /PRNewswire/ — Benevolent Generation, a diversified media investment firm and a leader in Internet Marketing Technology, is proud to welcome Mr. Ronen Hamatian as the Head of American Operations and the CEO of Madrivo Media, LLC.
Mr. Hamatian brings a wealth of management experience, vast industry knowledge, proven advertising strategies, and an abundance of affiliate partners to the Madrivo Media team. Madrivo Media is the exclusive agent for the largest online marketing execution team in Europe. In addition, Madrivo Media provides access to one of the largest sets of online digital delivery resources. With the addition of Mr. Hamatian to the senior management team, Madrivo Media expects to become a leading online media agency as it has excelled in digital resource management and execution in Europe.
For more information about advertising strategies at Madrivo Media or for further information about online partnerships, please visit www.madrivo.com or contact
Ms. Sarah Dysthe
press@madrivo.com
3889 S Eastern Ave
Las Vegas, Nevada 89169
United States
SOURCE Benevolent Generation, LLC