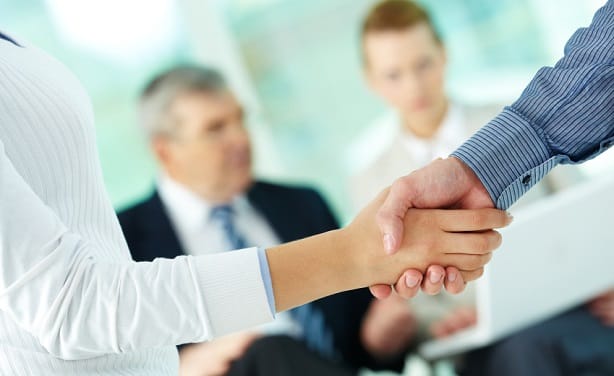 Brand Leveraging at Social Events
Networking, lead generation, and brand awareness are the three main reasons to attend shows. According to a recent poll, 99% of marketers said they found unique value from trade shows that they did not get from other marketing mediums.  People attend trade shows and other social networking events because they're a central location for face-to-face meetings with key players – clients, vendors and competitors alike – in the industry. This means every moment counts and brands should capitalize on ROI when attending and sponsoring such events.
Before the Show
Buzz about the show should start much sooner than the day of the event. Post blogs, have a website announcement, and send out newsletters and/or invitations to notify people about the event. If hosting, have a message forum where attendees, sponsors and potential attendees can interact and start a conversation. This is also a great venue for boosting brand awareness, whether hosting the event or just sponsoring. People can discuss the show, talk about the company putting it on, find out who's attending, and schedule meetings. On social media sites, start hashtag trends, create contests with a make good at the show, and tease highlights of the event. No matter the platform, the goal should be to excite people and make them feel that attending will be worthwhile.
At the Event
The show itself is the most critical time to showcase a brand. 81% of trade show attendees have buying authority, meaning more than 4 out of 5 people walking the aisles are potential customers for exhibitors (CEIR: The Spend Decision).
Avoid cliché imagery or giveaways. Most companies give out stickers, koozies, keychains and other common trinkets. These typically get thrown away and don't properly represent the uniqueness of a brand. For giveaways, think of something that will be of value to the recipient or create a lasting impression. Another idea is to have a presentation or some other draw at the booth or table that attracts a crowd and makes people remember the brand name.
Use subtle branding techniques. Placing a company logo on every surface isn't the best strategy to push brand awareness. Color schemes, decorations and other visuals can go a long way without being overkill. Design a booth, table, or event that reflects the brand without being overt. Most shows will allow custom furniture and decorations – use this as an opportunity to portray originality.
Don't step away from social media at the show. While people are at a show, they tend to put other obligations on hold. This should not include social media as it creates opportunities to establish a larger following. Have a designated person or someone off-site handling the live blogging/tweeting and on-site pictures and videos. People will be checking their mobile devices and something might catch their eye! Furthermore, those who don't attend will feel included in on the action.
Network with the intention of building a community. Make conversations two-sided. Ask attendees questions about their companies, seek advice, and show genuine interest in what they have to say. Scheduled meetings and casual greetings are an opportunity to not only introduce a brand, but to also consider if this person would make a suitable client or vendor.
Post-Show Follow Up
Don't let the show end too soon. Keep talking about it after the event, post more videos and images online or in blogs, and ask for attendee feedback. Analyze turnout and announce the next big show while the audience is captive. Now is the time to reach out to all of the new contacts and develop them into business relationships. It is also when buzz about the next show should start!
A company's presence at shows should be organic, not staged. If cost is a concern, choose just one show a year and focus on making it great. In 2011, B2B exhibitions were 39.2% of B2B marketing budgets and has continued to increase (CEIR: The Spend Decision). Even with technological advances that allow for virtual conferences, companies realize that trade shows and other social events have an intrinsic value that cannot be matched.
Have any pointers for getting the most out of shows? Tell us here.