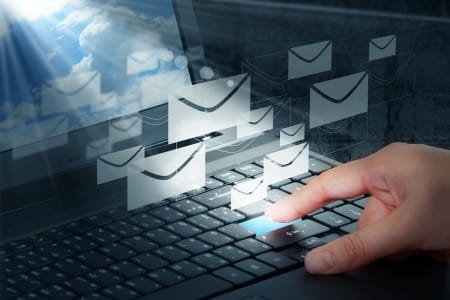 Building Brand through Newsletters
Instead of waiting for customers to express their satisfaction or disappointment with your product or service, use a newsletter to capture their attention. Newsletters are a great way to create personalized contact with clients who are experiencing post-purchase dissonance. They also present an opportunity to cross-sell products and services to dormant clients. This constant communication between you and your customers can help ensure that the next time a client considers a purchase; you will be the first to come to mind.
Although an added benefit, the purpose of an email newsletter is not to simply stay in touch with previous customers. You can do that with a company holiday card each year. The newsletter should entice your clients to respond in the form of a referral or better yet, a purchase. In order to attract customers to purchase; you must target the right audience. Don't waste time and money sending email newsletters to peoples' spam inboxes.
The beauty of the innovative technology we use every day is not only that we can voice our offerings to millions of people in an instant, but also that we can specify who those millions of people are. Email newsletters allow you to target specific demographics, geographical locations, and even individuals. If your newsletter is based on past customer behavior you can deliver relevant emails to those customers who purchased your product or service in the past. As we know, the best indicator of future behavior is past behavior. Once you have a solid list of potential candidates for repurchase, you will want to make sure that the email you are sending is personalized and relevant to your consumers. Emails that the consumer connects with are going to get clicked, opened viewed, and they will ultimately lead to sales.
By now you are probably asking yourself, "What exactly should I include in my newsletter?" Well, here's a list of three essential parts of a newsletter to help answer that question.
Call to Action! Have a clear and BIG call to action. Get their attention quick.
Keep it short!  Try not to keep the consumer scrolling through a long endless email. They are not likely to read it, or even scroll to the bottom.
Promotion! Who doesn't love a discount? Offer an incentive for the customer to shop now. Have a sense of urgency!
Now you have the tools you need to create an effective newsletter, but when your company decides to send it, you will want to be prepared to track its effectiveness. Opens, click-through-rates, bounces, unsubscribes, and life time value of consumers are some of the items you should track to see the impact your newsletters have made. Use these analytics to adapt future newsletters accordingly and see an improvement each time.
While you may now understand the importance of email newsletters and the components used to create one, you might be wondering how to build your list. Madrivo's skilled team of seasoned professionals can help with branding, and building that list.  Are you ready to go from zero to as many as 10,000 engaged consumers in 30 days?  Let us show you how Madrivo can help you build your newsletter list with engaged consumers!