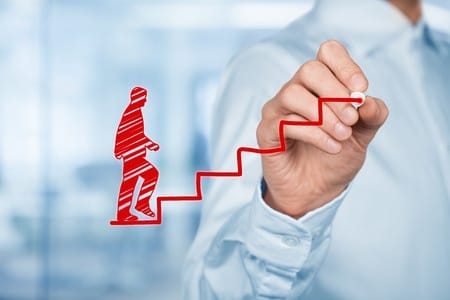 Contests and Giveaways Don't Work – 5 Ways to Motivate Affiliates NOW!
Are you struggling to get your publishers to reach higher sales levels?  If you've been in affiliate marketing long enough, you've probably heard the old motto that when it comes to affiliates "Cash is King", but if that's the case, why are there little to no results when you offer bonuses or increased commissions for sales increases? Have you tried giving cash to newly joined partners when they make a few sales in their first month in the program, offered incentives if they reach a higher tier in sales, and created opportunities for your partners to earn bonuses, all to no avail?  You're not alone – contests and giveaways DO NOT WORK!
Here are five ways that you can start helping your affiliates generate tangible results quickly:
Educate Them – Make sure your publishers understand your brand and your products well enough to be an extension of your sales team. Provide webinars giving details about your brand that partners should know and deep-dive into top selling products for the season.  Make sure your partners are aware of any tools, resources, and apps that are available to them to help with their promotions, whether they are available through your tracking platform, your internal system and team, or various other third party options.
Give Them Your Best Sellers – You likely have certain items that generate more sales during various times of the year. Make sure you let your partners know on a regular basis what your hot selling products are. You'll get even better results if you can give them a discount on those items during the seasonal peaks.
Rotate Your Offers & Promos – I have found that your partners can achieve better results if you rotate your offers on a regular basis, rather than having one or two static offers that don't change. Alternating your promos allows your publishers to generate hype about different products and end dates give consumers a sense of urgency to purchase. Try to update your promos either bi-weekly or monthly for maximum sales.
Create the Right Tools – We all know that even the best-designed banner ads aren't what drive sales, but that doesn't mean you can just throw up a couple of text links and expect to get the most out of this channel. Here's what you can do to give your partners the best chance at achieving maximum sales performance:
Datafeeds – Create a usable feed that is updated daily and formatted properly with the network requirements. If possible, create an additional deals feed, hot products feed and holiday feed as appropriate.
Content – Provide fresh content on a monthly basis that your partners can re-purpose on their website to increase their search rankings and overall site traffic. This content also helps them to more accurately communicate and promote your brand!
Widgets – If your website sells hundreds or thousands of SKUs, create a search box widget that partners can utilize on their sites, widgets can help generate many sales.
Vanity Codes – Many partners can provide additional placements in exchange for vanity codes for your running offers, this should be an easy request to accommodate for increased volume!
5. Communicate, Communicate, Communicate! – Touch base with your partners at least once a month and make sure their promotions are up to date. Ask them for feedback on the program and what they need in order to achieve more with you.  Cultivating a positive relationship alone can lead to preferred placements and you may gain valuable feedback on what can be tweaked to get more sales that can be rolled out to all of your partners!
At the end of the day, your affiliate channel is a branch of your salesforce, you'll need to educate them as much as possible and arm them with all of the right tools to achieve the best results possible.  In almost all cases, an affiliate can't do anything to improve their results with just the incentive of earning a bonus, they need the right toolset to help them achieve the goal.  By providing the right tools, your highly valued affiliate partners and your company will both achieve more sales and generate additional revenue, a true win-win!
Now that you understand what it takes to motivate your affiliates, you can start generating tangible results today! If you have questions about how to get started, contact our OPM team at opm@madrivo.com.