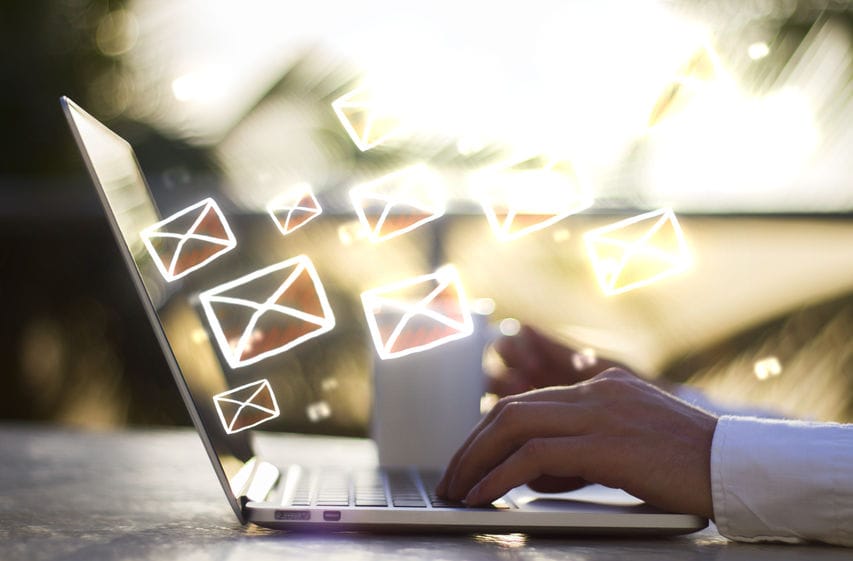 How much does it cost to launch a successful email marketing campaign?
It costs absolutely nothing upfront to launch a successful email advertising campaign. If you work with a performance-based network where you pay only on cost per mille (thousand) (CPM), cost per click (CPC) or cost per lead (CPL) there is no charge to the advertiser to launch an email campaign. Unlike outsourced program management (OPM) agencies or traditional marketing agencies that require upfront sign up fees, deposits or on-going retainers, performance networks don't charge customers anything to get started.
Sounds to good to be true? In this case, it's not.
No upfront sign up fees, deposits or retainers
That's right, and maybe you're wondering "how that is possible?" So let me explain. Performance-based marketing networks align their interests with the advertiser and believe that a successful partnership happens when everyone has the same goal, a win-win for everyone. By paying only on performance (completed purchase, application, lead, etc.), both parties are aligned and invested in mutual success.
Even better, advertisers pay only on qualified actions that they determine, which could be a lead with qualified criteria, a completed form or application that passed real time filters, a scheduled appointment, a verified call, an email inboxed, a visitor to their site or new acquisition. They not only choose what qualifies as a lead, but also the questions used to qualify a consumer as a lead. For example, the types of questions for a life insurance company may be date of birth, gender and whether or not they are a tobacco user. Not only are brands not paying an upfront fees, but they are also fully in charge of how their campaign is set up and what they want to pay for and don't want to pay for based on qualified actions and qualifying questions.
No financial risk to the advertiser
The right affiliate network will have a vested interest in each and every advertiser they work with and takes most of the financial risk.
To give you an example, here's what happens for brands that work with Madrivo. When a campaign goes live, advertisers receive all of the following consultation free of charge:
– A licensed attorney looks at every single landing page, creative, tagline, and subject line to ensure it meets all regulations and compliance standards.

– The business development consultant analyzes the new customer acquisition goals, the lifetime value of a consumer, the conversion from a completed form to a paying customer and the marketing budget. Based on that, he or she will recommend a starting bounty per form that will result in a profitable campaign.

– Account managers track the performance of the campaign and advises the advertiser on what changes may be appropriate to make it a winning campaign.

– A tech team ensures all pixels are streamlined and all integrations are in place and working in an efficient way.
Typically, the analytics team works with each advertiser to help set up the campaign and determine the lead price, which is based on the lifetime value of the customer. If an advertiser does not know the lifetime value of their customers, an account manager will talk them through how to determine this. Alternatively, some advertisers start with a CPM campaign to base a move-forward strategy based on real numbers and reverse engineer these numbers to an optimized cost per lead. You can learn more about CPMs in this article.
So what about the publishers that will be running the advertiser's offers? In this performance-based marketing model all of the cost is absorbed by the agency and the publishers take on the cost of data acquisition, hygiene, media and retargeting cost, IPs, Research and Development services and others. Since the publishers make money based on performance and nothing else, they have a vested interest to drive quality and engage consumers with the right messaging. In this way, all 3 parties; the advertiser, publisher and agency are fully aligned to the success of the campaign and the results speak for themselves.
To give you a comparison, when an advertiser runs a search advertising campaign through Google for instance, they pay for every click. With AOL they would pay for every impression. The advertiser will pay regardless of the outcome, which can get very costly in a short amount of time without the campaign ever generating new customer leads or sales. In contrast, with performance marketing, advertisers pay for people who landed on their site, complete a form and answer qualified questions or whatever other action they pre-determine. Only when all of those things happen, do they pay the affiliate network.
We challenge you
We understand time is money, so Madrivo uses their resources and due diligence to launch your campaigns efficiently and has been known to launch a new campaign within 48 hours of start up. If your campaign does not perform based on your determined qualified actions, Madrivo does not get paid. Only when YOU see results, is when you pay for Madrivo's services.
The performance network business model is a no-brainer. There's no financial commitment, you pay only on successful performance, and there is little time invested on your part to produce quality campaigns. If you are skeptical, we challenge you to give us a reason why you shouldn't work with Madrivo.
Contact us and let us know!