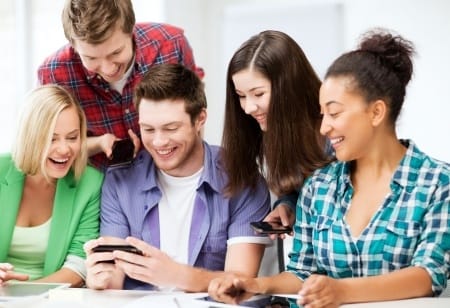 How to Build and Optimize Video Advertisements
Currently, a reported fifty percent of mobile traffic stems from video viewership and the growth won't be slowing any time soon. It's not surprising, as YouTube is the second most used browser to Google. Also, in just the last 10 months, Nike increased its Instagram following from 4 to 12 million users with the use of engaging video campaigns.
For brands considering the introduction of video ads into their current marketing strategy, it helps to know that fifty-two percent of consumers agree that well-executed videos make them more confident in their purchasing decisions. Most companies struggle with where to start and how to differentiate between the best video ad format to achieve their sales goals. Below is an overview of common video formats and how to optimize each for maximum effect.
The three most common video advertisements are in-stream, click-to-play and TrueView.
– In-stream: these video advertisements play at the beginning or during another video program (e.g., commercial breaks during online tv streaming, before the start of music videos or other short clips). They're mainly meant for branding purposes as they rarely convert given that consumers are forced to watch them but really just want to view the content they originally sought and won't navigate away after viewing the ad.
– Click-to-play: these video ads are usually displayed in standalone format. Viewers are presented with a static image that has a call to action, compelling them to watch the video.
– TrueView: these video advertisements are YouTube's most recent push to vary video advertisement capabilities. TrueView videos are less traditional video advertisements that show the full story behind a brand rather than showcasing their product or service.
In-Stream
While in-stream videos don't have as high of conversion rates as other marketing formats, they nurture brand recognition through proper placement. For example, a laundry detergent company will pay to have commercials streamed during the commercial breaks of an online TV show that many of their target consumers watch. While the viewers are less than likely to stop streaming the show to go to the brand's website and check out their household products, they may consider buying the item the next time they shop because they recognize the name and enjoyed the advertisement.
To optimize in-stream campaigns, brands should keep the ads short and to the point. Most consumers lose interest after thirty seconds so experts suggest communicating the most important information within the first ten seconds of play. Furthermore, knowing that these videos are branding tools, the call to action should entail something the viewer will actually consider after the campaign ends. In other words, the video might tell the consumer to visit their site or subscribe to their mailing list for coupons rather than asking them to shop right at that moment to collect on the offer.
Click-to-View
Click-to-View videos are unique in that they are standalone so if they're not introduced in an appealing manner, they won't accumulate views. Also, unlike their in-stream counterparts, they display the call-to-action before the user even clicks play. Thus, video ads in this format must have a compelling CTA and use high-resolution imagery to make an effective first impression.
The content of click-to-view videos should entertain and educate viewers on a brand's product or service. Furthermore, to increase their versatility, companies should develop multiple variations of the same ad, adjusting either the stream time, CTA and imagery used. When companies have several ads to choose from, they can place them on multiple sites that have different ad format requirements and reach a larger audience by appealing to varied demographics. In some cases, a non-commercial approach increases viewership as well. Rather than a call to action that says "Click Play Now" or "Click Play to Win", a less sales-y approach such as "Click Play to Learn More" or even a captivating summary that explains the value of the clip with a simple "Watch Now" CTA. Some brands will find that less is more when trying to allure their audience.
TrueView
TrueView emerged as YouTube's answer to standing out in a market inundated with video ads. TrueView takes an unconventional approach to online advertising by expanding campaigns to not only encompass the products and services brand provides, but also making that brand come to life with clips that encapsulate the story behind a company and its personnel. TrueView can be used to create a series of documentaries relevant to an entity's industry or even to tell the history of how a brand became so successful with a collection of short videos. The overall goal is to make the videos a real-life background that consumers can relate to. As a result, they no longer view the company as just the product or service they offer but they also see the whole picture and are more likely to be loyal based off familiarity.
Marketing experts expect that online video will account for one third of online advertising dollars within five years. Integrating and optimizing video ads now is the best way for brands to appease the millions of consumers seeking information in an appealing digital format. As always, the more entertaining and valuable the advertisement or clip, the more likely it is to be shared and reach a larger audience. With ninety-two percent of mobile video viewers share videos with their friends and family, video formats have the propensity for going viral, meaning an exponential increase in revenue for deserving brands.