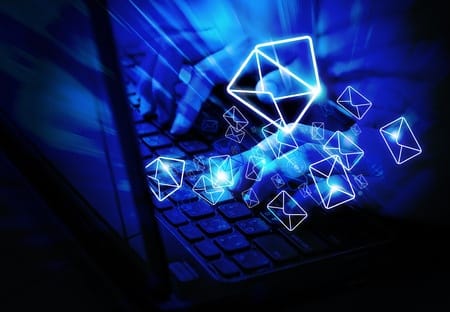 Is Email Marketing Really Dying?
With more consumers transitioning to mobile and social networking platform to communicate, the fate of email marketing has been a hot topic as of late. However, most studies done by credible research organizations seem to point out that although the number of consumer email accounts might decline over the next few years, email advertising is not dying. In fact, consumers report that email is their preferred method of communication for commercial advertising.
So why is there so much speculation about email losing traction? 
For starters, there are nearly 5 billion active social media accounts. To add to that, over 2 billion people worldwide have smartphones and over 20% of all Americans own a tablet device. In regards to email, consumer traffic has started a steady decline, which is expected to continue in the next few years.
It's important to note, though, that the rise of mobile app and social networking popularity doesn't mean the demise of email altogether. Instead, it points to the fact that consumers are using their mobile devices, tablets, and social media IM apps for personal conversations that they previously participated in via personal email accounts.
The Radicati Group estimates that worldwide mobile email users are expected to total over 2.2 billion by 2018. Additionally, users accessing email via their mobile device will grow more than 30% in the next three years, totaling almost 80% of all email users by 2018.
Take into consideration that mobile email opens have grown nearly 180% in three years and advertisements with responsive design result in nearly 15% more clicks than those not optimized for mobile and tablet users. Also, in 2013, 68% of Gmail and Yahoo! users' opens occurred on a smartphone or tablet. Can you imagine what the percentage might be now?
he massive number of consumers transitioning to social and mobile communication shouldn't scare email advertisers just yet. If anything, it should motivate them to refresh their approach and fine-tune their deliverability skill set.
Email campaigns need to cater to emerging consumer needs. Mobile and tablet devices have smaller screens that aren't ideal for traditional browsing, shopping, and messaging formats. Studies have recently shown that consumer behavior trends depend on the device and the email provider the user prefers. This challenges marketing teams to develop responsive advertisements that render properly across all devices. They're also faced with the task of truly familiarizing themselves with their target audience to find out their preferred method and style of commercial communication. Lastly, it may help to consider the top three consumer complains about email traffic in general: receiving too many emails, emails with irrelevant or spam-like content, and emails that aren't optimized for an ideal mobile experience.
See? Email's not dead. It's simply undergoing its own form of technological Darwinism and evolving into a more versatile species. Advertisers who adapt with it have the opportunity to thrive, while those who refuse to adapt may face "natural selection."