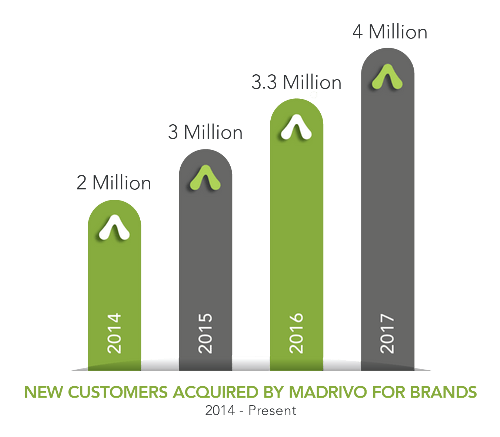 MADRIVO ANTICIPATES RECORD-BREAKING GROWTH IN 2017 DUE TO Q4 HIGHS
LAS VEGAS, Dec. 19, 2017 /PRNewswire/ — Madrivo, a premier performance advertising network, anticipates ending 2017 with ground-breaking growth due to back-to-back months of unprecedented sales volume.
The quality and volume of traffic in the past three months propelled Madrivo above annual growth projections for 2017. Most growth came as a result of increased budgets due to customer satisfaction. Several household brands that run their campaigns through the network were impressed by the high lifetime value of new customers acquired through Madrivo's traffic and granted them bigger budgets and increased payouts per lead.