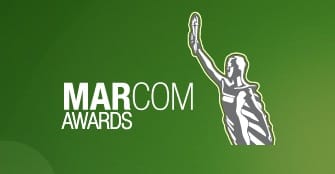 Madrivo is a Two-Time MarCom Gold Award Winner in Lead Generation
Madrivo won a MarCom Gold Award for the second consecutive year in recognition of our excellence in lead generation. This award ranks us among household brand names including AIG, Deloitte, Honda, IBM, MetLife, Nissan, and many more.
MarCom, an International Competition for Marketing and Communication Professionals, is perhaps the largest competition of its kind with 6,000 entries from 34 countries across hundreds of categories. Our email campaign reached over 4 million consumers and connected more than 180,000 eligible applicants to the well-known insurance provider, Fidelity Life, a feat that qualified us for this prestigious award. Our campaign has generated over $32.5 million for the life insurance industry alone and is continually generating more.
Our CEO, Ronen Hamatian, commented on this achievement, saying, "I can't fully convey how rewarding it is to see our team's strategic planning and endless determination contribute significant volume to one of the highest-yielding market sectors, and, more importantly, connect thousands of Americans with affordable life insurance policies that could make all the difference in the event of an unforeseen tragedy. We're honored that MarCom would consider us for this award and are focused on having the same impact within other leading industries and through emerging media channels."
Fidelity Life approached us a few years back after learning of our reputation as an email giant in the affiliate marketing space. Since then, we have generated an average of 3,300 leads per month and 40,000 per year for Fidelity Life, emphasizing the necessity of incorporating a proven digital advertising partner into an effective marketing strategy. The complete Fidelity Life Insurance case study and additional information about our lead generation services can be found here.