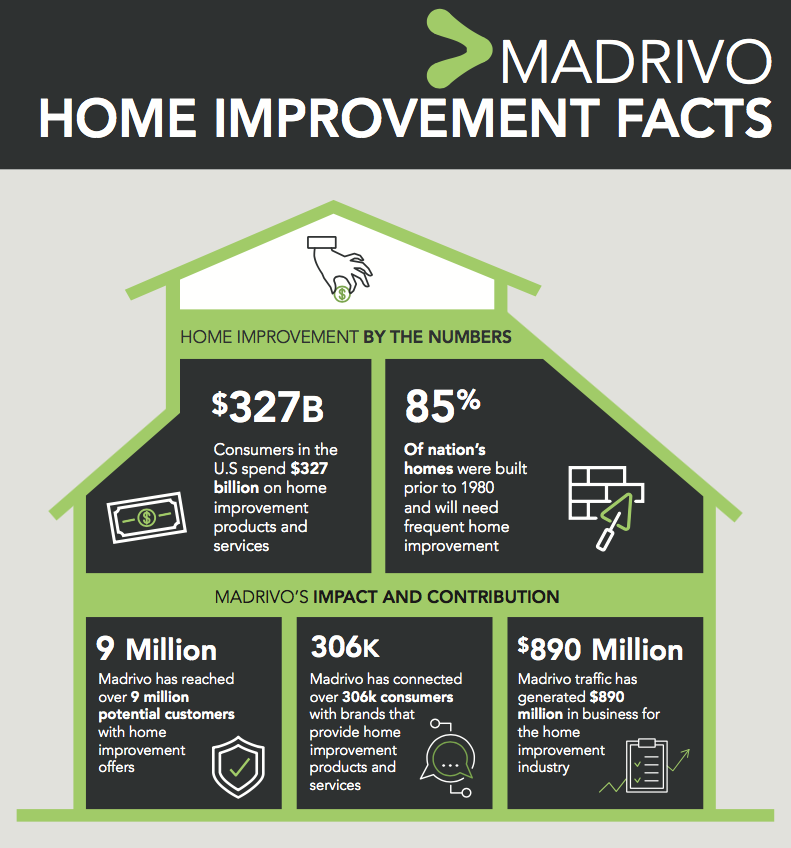 MADRIVO'S AD CAMPAIGNS HELP THOUSANDS OF HOMEOWNERS FIND AFFORDABLE HOME IMPROVEMENT PRODUCTS AND SERVICES
LAS VEGAS, March 8, 2018 (Newswire.com) – Madrivo, a premier advertising network, recently published a case study reporting that they reached over nine million U.S. homeowners and helped hundreds of thousands enhance their homes with home improvement products and services.
Eighty-five percent of the nation's homes were built prior to 1980, creating the need for frequent home improvements ranging from new sub-flooring to drywall replacement to plumbing and electrical replacement. As the home improvement industry continues to grow, consumers spend over $300 billion on products and services to upgrade and maintain their homes.