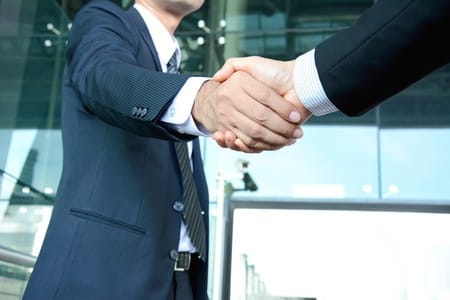 Nurture Your Existing Customers With Email Retention Marketing
We all have heard at one time or another that it's much more costly to obtain a new customer than it is to retain an existing one; on average, it costs about 6-7 times more. Regardless of what marketing medium you use, this rule of thumb continues to ring true. In a previous blog post we discussed how to prevent your customers from leaving your email list by leveraging a preference center. But this only addressed the backend of the equation. What about your treatment strategy for brand new customers?
Beyond the Welcome Email
When we talk about nurturing or retention strategies at PostUp, we are referring to strategies that extend beyond the welcome email. We are referring to the way you treat your customers and the types of emails you send to them after the first sale or interaction. Regardless of what industry you are in, or if you sell a product or service, you have a goal of "more". What steps are you taking to encourage a second sale, continued use of your product or movement from a free trial to a paying customer? We invite you to read the following ideas – don't skip straight to your industry examples – these ideas may spark new ideas of your own!
Companies with free trials use nurturing messages to convert non-paying customers to paying ones.
When you accept a free trial customer, your goal is to successfully convert them to a paying customer. You hope they will love your product or service enough to want to move past the free trial period and pay. However, you should not assume that once a customer accepts your free offer, they will immediately take next steps to effectively try or test your product and easily convert to a sale.
Leverage email marketing to ensure you are communicating the best ways to get started with your product, cool features and benefits of your product, and how to achieve the best results or be most effective with your product. You may also want to include known roadblocks or challenges the customer may encounter and what steps to take to move past them.
Gaming companies use nurturing messages to encourage continued play.
The number one goal for gaming companies is to encourage players to continuously return to their games and to play and pay for additional benefits such as coins and accessories. There are numerous nurturing messages that can be leveraged to achieve this goal. One example is to send achievement and award notifications that acknowledge a player who has obtained a specific goal or level. These messages typically include information about opportunities and features in the next level.
Retain players AND obtain new ones by leveraging the fact that people often like to play games with people they know.
Send email communications to inform players on how to invite others to play your games with them.
Reward and acknowledge these invitations with tokens or points within your games.
Publishers use nurturing messages to drive more site visits.
For online publishers, driving visits to your website is the number one goal for your email marketing program. In order to leverage email marketing to drive visits, you must first ensure the email content you are sending is relevant to the subscriber's interests. One way to do so is through your preference center. After sending your welcome email, consider sending a second email that promotes your preference center and explains how readers can select the types of emails they wish to receive from you.
Another way to drive increased site visits is to leverage a web analytics program to determine what types of content your reader is viewing and send a targeted email message that offers registration for that content. For instance, if you have a reader that is registered for your weekly finance newsletter, but you see he clicks on sports articles, consider sending him an email inviting him to register for your sports newsletter.
This article was originally published on PostUp.