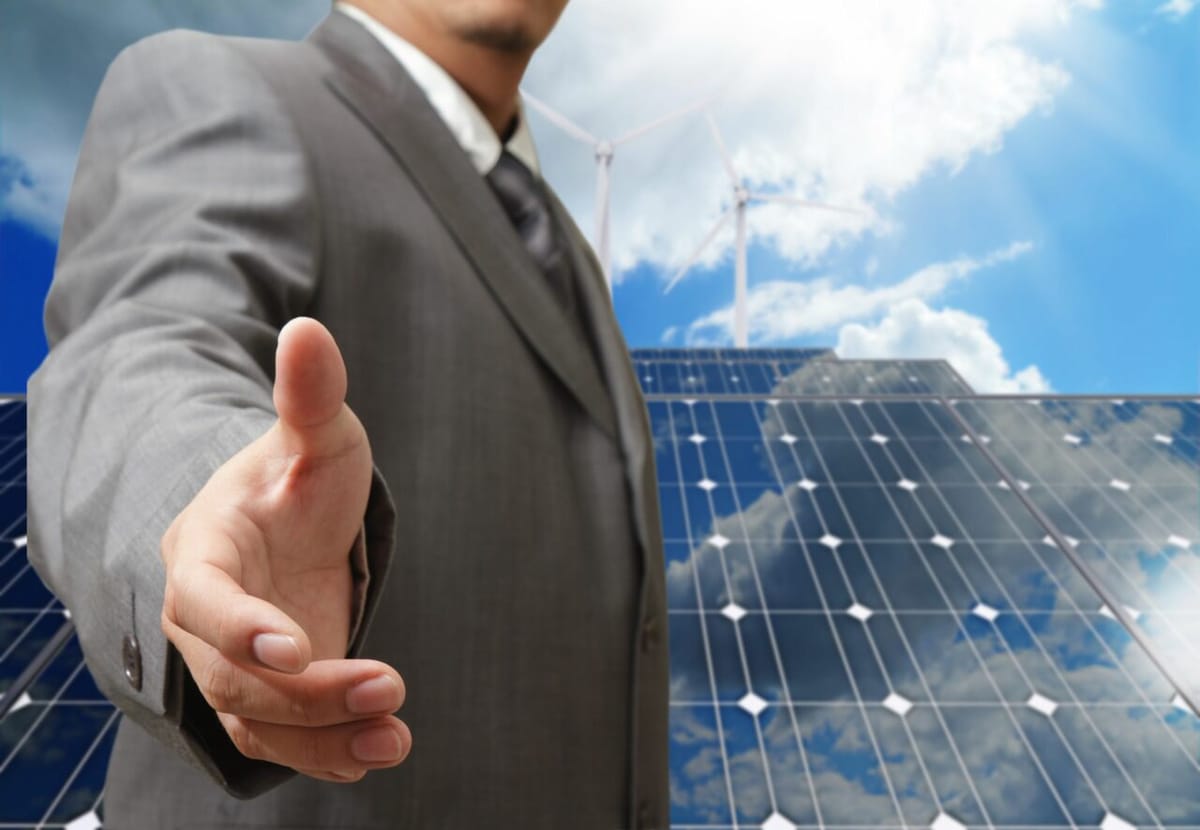 Renewable Energy Embraces Affiliate Marketing to Drive Growth
The recent announcement that Lead Genesis, a customer acquisition firm specializing in the solar energy market, partnered with MadrivoOPM to launch a new affiliate marketing program signals the meeting of two fast-growing industries. Renewable energy, in the forms of wind, solar, biomass, etc. has finally come into its own as both research and international adoption have reached critical mass.
For the first time, energy alternatives to fossil fuels are being viewed as viable, affordable replacements for large-scale energy production. Solar energy, for instance, has quietly been making its mark not only in the residential market but also in the lucrative commercial space. Commercial retailers have been quietly converting unused rooftop space into cheap, clean energy generators with solar panel installations.
Bringing it to the masses, Wal-Mart is currently on track to become 100% renewable by 2020. Other retailers including Kohl's, Costco, and Ikea are not much further behind. Corporate America are always looking for opportunity to turn technology to its advantage and has finally embraced renewable energy as an efficient means to save money and maintain their operational requirements. Furthermore, distributed generation (DG), which is the decentralized production of electricity is expected to double by 2023.
DG operates on the networked collection of electricity created by sources such as rooftop solar, biomass, wind, etc. It is already a thriving business with revenue estimated at $97 billion in 2014 alone. At current adoption rates, the DG market is set to double its revenue cap to $182 billion by 2023. Despite misgivings and past technological inefficiencies, the renewable energy model has finally matured, and with that maturation, the opportunity to profit from this market sector is now. Lead Genesis understands this potential, which is why it specializes in providing quality customer leads to residential solar providers.
Lead Genesis' efforts have already led to it being contracted by 11 of the 12 largest North American service providers. The company has made considerable progress since its founding in 2011. The company realizes that every avenue to maximize customer acquisition should be explored, hence its push into the affiliate marketing arena via outsourced program management agency MadrivoOPM. Led by affiliate marketing guru Linda Woods, MadrivoOPM combines decades of experience with the latest techniques to guide and grow affiliate programs from the ground up.
The opportunity to apply this methodology to a growth sector like renewable energy via Lead Genesis was too good to pass. Lead Genesis' CEO, James Duband, had this to say when the official partnership was announced, "We're excited to be partnering with MadrivoOPM on our new affiliate program. We've had many successes with Madrivo already and look forward to expanding our solar power offerings even further through affiliate marketing."
Both companies understand again that the opportunity to strike is now while the renewable energy market is on a steep upward curve and has not become oversaturated by competition yet. By helping bring together consumers and solar energy providers, Lead Genesis is changing the world for the better one step at a time. Its partnership with MadrivoOPM demonstrates that the future is now and it is committed to being a part of it.