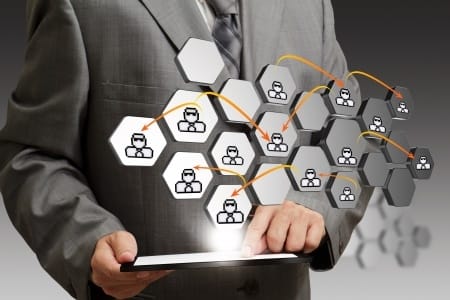 Straight from the Pros: Email Marketing Strategies that Work!
Forbes recently posted an article with email marketing strategies from top-level execs from the biggest retailers across the nation. eBay, GoDaddy.com and Xerox are just a few of the companies that participated. While these companies have established high-revenue brands, their advice on maximizing the effectiveness of an email campaign applies to anyone using email advertising.
1 – Include personalized content, especially video.
Video ads are quickly becoming the new norm and Xerox has capitalized on their efficacy by deploying campaigns with personalized video ads. By using subjects lines that addressed the viewer and incorporating video advertisements that pertained to the recipient's specific interests, their open rates increased by 40%, which is roughly 3 to 5 times higher than average. For messages in which the video linked out to a direct purchasing opportunity, Xerox experienced 20% more sales conversions than from their static e-mail campaigns.
2 – Balance customized content with ongoing trends
eBay's approach to email advertising is based off their business model but provides insight to any retail company pushing multiple products at once. The e-commerce giant designs email campaigns that features products a patron has already browsed as well as similar products that are popular among all customers. Their theory is that if a visitor viewed a product and didn't make a purchase decision, the email will remind them (or convince them) to buy it. At the same time, consumers can look at other products that might interest them, making the likeliness of buying something higher. With this formula, they avoid being too repetitive by showcasing the vast variety of items available for sale.
3 – Use metrics to optimize emails based on consumer behavior
A/B testing is one of the most useful yet least used email optimization tools. Qwest Communications used open rate, click through rate, and conversion rate metrics to gage consumer response and found that non-sales links received the most click-throughs to the website. Based of this discovery, they reduced and centralized the resource links into a resource page, adjusted the tone of their e-mails, and tested various subject lines to see which performed best. As a result, Qwest increased email open rates and click throughs by nearly 50%.
4 – Send out routine emails for non-marketing reasons
GoDaddy.com and General Motors have developed their email marketing strategy into a sophisticated resource for loyal customers. Both companies insist that routine non-marketing emails provide value and establish a larger audience, which then makes advertising messages more effective. Furthermore, they have an active, healthy list of opted-in email data, allowing them to analyze their customer base and better meet their needs. By leveraging value over sales revenue, GoDaddy and GM have successfully reached millions of consumers on a regular basis, contributing to their brands' longevity and loyal customer base.
Clearly, the highly profitable brands that participated in this survey have done their diligence to uncover email marketing strategies that will reach consumers on a mass-market scale. However, any company that wants to boost their online reach and enjoy the ROI that email advertising allows can implement the information above to see better results.
Serious about taking your email game to the next level? Contact us for more information.