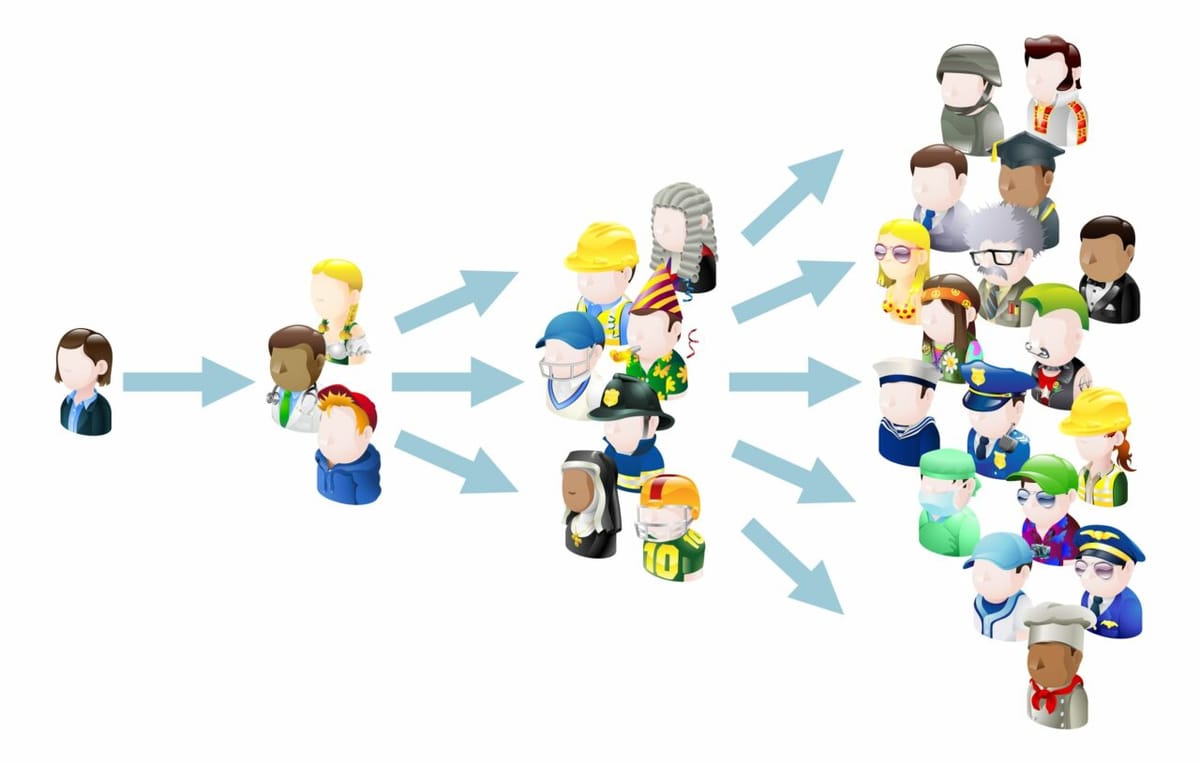 The 3 Pillars of Word-of-Mouth Marketing
A stunning 84% of people believe word-of-mouth recommendations from their friends and family about a product or service on the market. Word-of-mouth marketing, commonly referred to as WOMM, is often overlooked even though it's considered the most effective and least expensive form of advertising. Below are the three pillars of WOMM that will allow companies to authentically grow their customer base with something as simple as a positive opinion.
Equip
For consumers to start talking about a company, they first need to see their product or service in action. Brands must equip their consumers with a quality experience if they hope to reap the benefits of a positive review. From the manufacturing process of product or the efficient delivery of a service to the friendliness and helpfulness of a customer service representative, a patron must have a satisfactory experience for WOMM to create positive buzz.
Although some people are bound to have a negative interaction – and voice said interaction in the loudest way possible – brands will generate authentic WOMM by offering a fulfilling and memorable experience to their customers. The first step is to offer an unprecedented experience that will speak for itself.
Engage
Engagement entails several different levels of interaction with consumers but, if executed correctly, can set a foundation for a genuine relationship between a company and their clients. In the realm of WOMM, engaging with potential customers and vendors in person, over the phone, and via social media allows companies to hear first-hand feedback about what consumers like about a brand and what could be better.
While some of the feedback may be petty or irrelevant, direct contact with customers and vendors offers a company valuable information at no additional cost. Furthermore, allowing for open dialogue where participants feel comfortable voicing their opinion shows that a company cares about their customers and wants to make a difference wherever possible.
Empower
Empowerment, the last pillar of WOMM, generates authentic buzz on a larger scale. Brands should offer customers multiple venues for voicing their opinions including social media pages, websites and other online review sites such as Yelp. Companies must not only respond to the posts that customers leave but also solicit valuable insight by asking questions to their direct consumers in order to make the overall experience more enjoyable for new and returning customers in the future.
In addition, if a brand notices that a majority of users have the same opinion or recommendation, the company should seriously consider modifying their products or services to meet consumer demands. If people see a brand taking concrete action to meet the needs of their fan base, they're more likely to remain loyal to the company and recommend it to their friends and family, allowing the magic of WOMM to take effect.
WOMM is truly a powerful tool and the easiest form of advertising to come by. If a company commits to supplying their consumers with valuable products and service and makes necessary adjustments along the way, they will eventually see that customer satisfaction is mutually beneficial and can genuinely grow their brand in a way most other forms of advertising cannot.