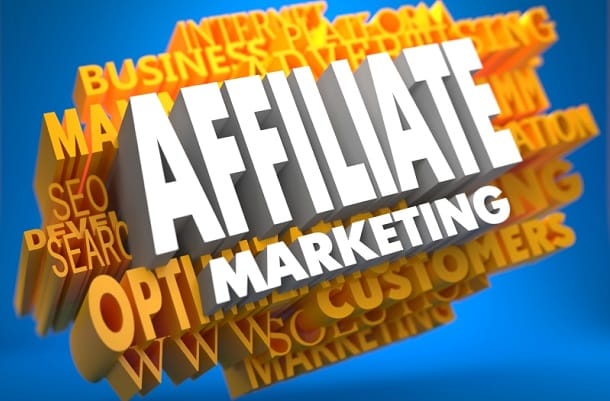 The Top 8 Reasons to Use Affiliate Marketing
#1 The Industry is Rapidly Growing
By 2016, affiliate marketing is expected to be more than a $4.5 billion industry. Additionally, a recent article in Forbes magazine predicted that "content marketing will be bigger than ever" in 2014. Its tantamount growth continues primarily because more companies are transitioning to online marketing methods. Customers no longer read newspapers or listen to the radio – they get on their phones and computers to view web-based offers and find what they need.
#2 Affiliate Marketing Yields More Revenue Than Traditional Venues
Countless statistics have revealed that advertisers who switched from or added affiliate marketing to their existing campaign methods saw an increase in revenue. In addition, when companies in related industries were compared side-by-side, those who didn't use affiliate marketing saw less revenue over all.
#3 Affiliate Networks Multiply Market Exposure
Affiliate networks are a great option for maximizing market presence. While some people avoid networks because they assume it means a lower payout, there are plenty of advantages. Not only do networks have a large pool of diversified affiliates who have different data, they often also have specialized teams with exclusive mailers and experience in advertising. They're seen as the experts because of their vast range of knowledge and resources.
#4 Conversion Tracking Options
Many people think they have to sell something to have a need for affiliate marketing. That's simply not true. Affiliate marketing can be used to increase traffic and generate new leads. With options such as CPA (cost per action), CPC (cost per click) and CPL (cost per lead), you can design a custom campaign that earns a profit based off of your needs as an advertiser.
#5 Costs are Performance-Based
Perhaps one of the biggest draws of affiliate marketing is that advertisers only pay for successful conversions. The risk and monetary loss is minimal as you only pay your affiliate or network for traffic, leads, and sales they brought to you.
#6 Optimizing Offers
Affiliates often use a/b testing or do test drops for new campaigns. This type of testing allows you to manipulate ads in a way that you'll get the maximum engagement from consumers. An optimized campaign will help you reach your ideal "sweet spot" market with the top performing offers.
#7 Campaigns Have Accurate & Measurable Results
As there are so many conversion types and tools for tracking, affiliate marketing campaigns are relatively easy to manage. Assuming you've chosen the right affiliate, you should have transparency on what sales you've made and to whom.
#8 Affiliates are Innovative
The most successful affiliates are constantly looking for new tricks and methods to inbox as many offers as possible. If you find an affiliate who has the resources to experiment and an inventive work ethic, it could mean serious profit for both parties!