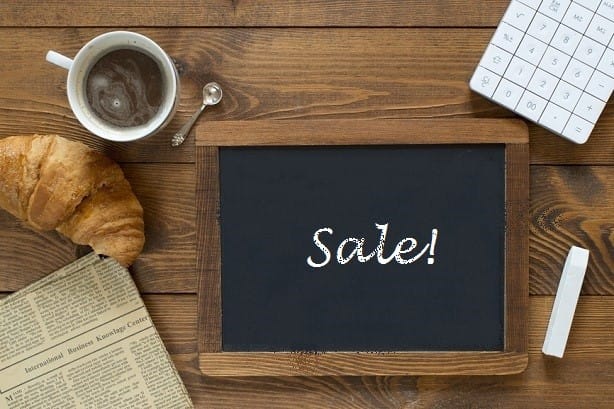 The Top Predictions for Cyber Monday 2014
It's that time of the year again!
Gift lists are written and parties are planned. As the holiday season kicks off, consumers are doing their research now to see which brands and retailers will offer the best deals in the coming weeks.
For years, Black Friday has reigned as the ultimate shopping day, offering significant discounts and limited-time pricing on big ticket items. However, as both brands and consumers have transitioned to online retail, holiday purchases made in-store have started to decline. In fact, market research predicts that Cyber Monday will be the biggest shopping day of 2014 and possibly the biggest shopping day ever.
The Birth of Cyber Monday
Cyber Monday earned its name back in Fall 2005 when ecommerce began to boom. Online sales suddenly spiked the Monday following Thanksgiving weekend due to a number of circumstances. For one, although Black Friday had already passed, consumers were still in holiday shopping mode as Christmas, Hanukkah, Kwanzaa and other days of significance grew closer. Also, most people had faster internet connections at work so they waited until the work week started to buy anything online. Lastly, many people spent the holiday weekend with their friends and families, making Monday the first day they could get started on their gift lists. As a result, people resorted to buying as much as they could online and Cyber Monday quickly evolved.
Revenue generated on Cyber Monday has increased annually since 2005, with a year-over-year growth rate of 16%. In 2013, Cyber Monday desktop sales came in at an impressive $1.73 billion, totaling in $2.29 billion in online sales and making it the biggest shopping day in history. With the help of Cyber Monday sales, 2013 saw a 20.6% increase in annual online revenue.
Cyber Monday 2014 Predictions
Fortunately, for brands and consumers alike, Cyber Monday 2014 should surpass last year's milestones. Ecommerce sites should see an increase in total sales from last year, although the growth rate may be less drastic than previous years. Researchers predict that because people shop online on a daily basis, growth rates will begin to plateau even though total revenue will continue to increase.
Also, the most lucrative holiday sales are expected to span over the length of five to six days, starting early on Thanksgiving Day and overflowing onto what's gradually becoming Cyber Tuesday. Consequently, people will start shopping online earlier than planned or wait until the last minute to capitalize on flash sales, spreading the season's bulk of total online revenue over the span of more than just one day.
Research also suggests that consumers will spend more on Cyber Monday than on Black Friday. This prediction stems from people wanting to avoid the crowds and inconvenience of Black Friday outings, as well as an inherent consumer belief that Cyber Monday will have better offers. Cyber Monday sales are expected to be the best of any online sales happening this season, primarily due to the typical blowout and flash sale prices retailers offer throughout the day.
On Cyber Monday, sales should spike at three key times. The first peak will be in the morning work hours, between 7-9am, when people are just getting to their office computers. The second jump will happen just after work hours, around 5-7 pm, when people get home from work and the last bump will happen during the late night hours, starting at 11pm and lasting through the next day. Retailers are expected to have flash sales late Monday evening and through Tuesday to compensate for the difference of the revenue they expected to make. Also, many companies will use the blowout sales to move extra stock and make space for December's inventory.
One final prediction is that the number of consumers using mobile devices to shop on Cyber Monday should increase, although not as significantly as previous years. Mobile purchases on Cyber Monday grew by 96% in 2012 and 45% in 2013, but the growth for 2014 may drop to an estimated 30%. Still, mobile device usage is just as much a part of daily life as ecommerce and the two will coincide when retailers make promotions exclusive to purchases made on mobile devices.
What This Means for Black Friday
The predictions for Cyber Monday don't discount the fact that sale prices on Black Friday will be competitive. Those who plan to run out the door after the Thanksgiving turkey is served will have the luxury of stores opening earlier than usual and extraordinary door busters. In-store shoppers can expect to get a significant savings on the items they buy, especially on electronics, which traditionally have the largest grossing revenue on that day. For those who can't wait until Monday to start shopping but want to skip the lines, online deals are expected to either match or be better than in-store prices.
Needless to say, this holiday season should be the biggest one yet!