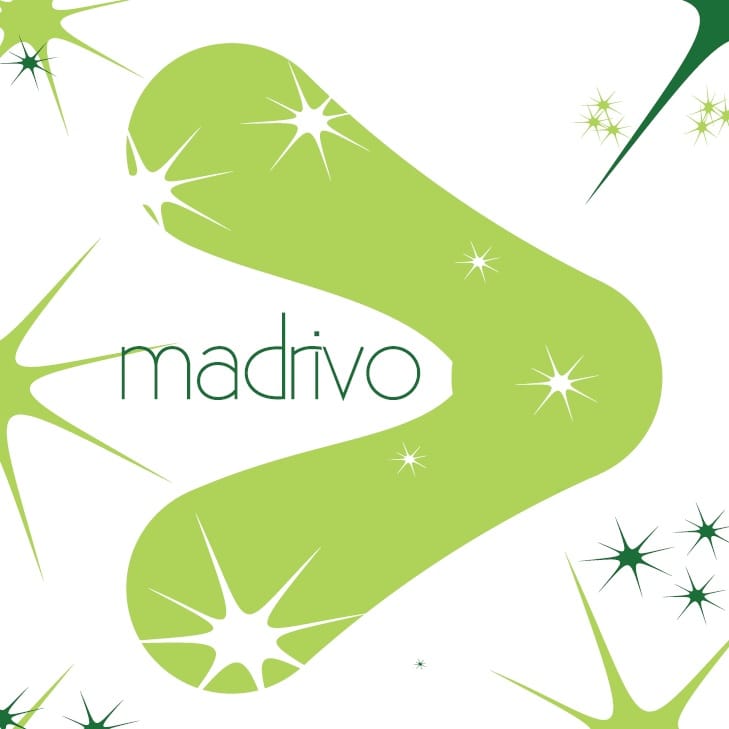 Top 10 Reasons to Work With Madrivo
Here are the top ten reasons you should consider if you are interested in working with Madrivo…
1 – More than Analytics – Techtelligence
One of Madrivo's founders came up with the word techtelligence. It's fun to say, but what does it mean? In simple terms, it's a unique and strategic way to connect with new customers globally. It's big data plus analytics with a side of strategy and proven results – basically, it's everything an advertiser or affiliate might need to take campaigns to the next level. Techtelligence is how Madrivo does it better than anyone else!
2 – Email Marketing Champs
With an ROI of 4300%, email marketing is where it's at! Fortunately, that happens to be Madrivo's sweet spot. In terms of volume, accuracy, lead quality and consistency, no other company can size up to Madrivo's performance standards in this important, profitable category. Our strategy, ethics, and proven success representing even the largest brands make us the go-to for organizations looking to boost their online revenue. We're a selective, private network, we help reputable companies take their brands to new heights. Work with Madrivo and you'll see what we mean.
3 – Awesome Sales Reps
Where's the fun in working with a company if their team isn't top-notch? Fortunately, the Madrivo team knows their stuff so they can spend less time stressing over numbers and paperwork and more time talking about exciting business opportunities. Our experienced sales team (each with at least 10 years' sales experience) combine their impressive knowledge of the industry and its ever-changing climate with an ability to quickly gauge our partners' goals and deliver results.
4 – Experience & Connections – OPM
OPM is a much easier way of saying Outsourced Program Management. MadrivoOPM started last year, but the team we've brought on to manage it have decades of OPM experience and are some of the most respected names in the industry. Whether you're brand new to affiliate marketing or you're looking to make your good program into a great one, our OPM team will gladly grab the reigns and steer you in the right direction. If you're not seeing the results you want from your affiliate program, MadrivoOPM is the team to call.
5 – Impressive Lead Generation
Madrivo's ultimate goal, regardless of the traffic channel, is to connect consumers with the brands that provide the products or services they need. Madrivo has a talent for reaching a massive amount of people in a small amount of time. One of our biggest bragging rights is how many people we can contact for on the behalf of the advertisers we market. And, thanks to techtelligence, we know that these targeted potential customers are real people who may be interested in their products or services, meaning no wasted efforts! We understand that companies want to make the best use of their resources and we prioritize the quality of leads we provide for the best possible outcome.
6 – …and Compliance!
Not only do we do our best to put clients in touch with audiences who will eventually turn into customers, we also do it in ethical and legal ways! Deceptive marketing lawsuits are no joke, costing many unfortunate businesses millions of dollars! Madrivo's legal team strictly enforces legislation from agencies like the FTC and IAB to protect clients, customers and ourselves. Each and every campaign we run is vetted by our legal team first. Why? Because we're not interested in deceiving people and we only work with brands that are on the same page.
7 – A Commitment to Quality
Don't be mistaken. We consider the companies we work with just as important as the people we contact for them! Madrivo truly values our relationship with each of the brands we work with and when an issue is brought to our attention, we do our best to resolve it. We know that relationships built on trust and communication last and we do everything we can to keep our advertisers and publishers happy!
8 – The Good Kind of Exclusivity
Madrivo is like that really cool nightclub that just opened and has a line down the street. We all wish we could just cut to the front and the bouncer would let us in without question. However, part of providing quality to our clients is only working with quality companies in return, and that's why we turn down nearly 30% of the partnerships and ads that are pitched to us. If you're promoting adult entertainment, ridiculous miracle pills, or any other product likely to make grandma blush, we're not the team for you. At Madrivo, we value our exclusive relationships and want to weed out brands that aren't compliant and don't jive well with the professional, mature, brand-focused network we've worked so hard to build.
9 – Optimization Is a Way of Life
Indeed, nothing is perfect. Madrivo sees some really awesome campaigns come through and the exciting thing is our ability to make them work even better! We like to consider our options and try out new initiatives to see where improvements can be made. Each new offer goes through a testing phase where we can evaluate the current performance of a campaign and decide whether changes should be made before sending it to a huge customer base. This process ensures everyone's time and resources are used in the most efficient way possible!
10 – Huge Growth Potential
To be cliché, the best is yet to come! But in all seriousness, Madrivo has big plans and massive potential. As we continue grow and take on new challenges, we're confident that our internal improvements will not only benefit our partners and their potential customers, but also ensure the long-term success of our company. We love what we do and we love who we work with, so we plan to be around for a very long time! Care to join?
Everything sound good to you? If so, then contact us directly and let's get started!