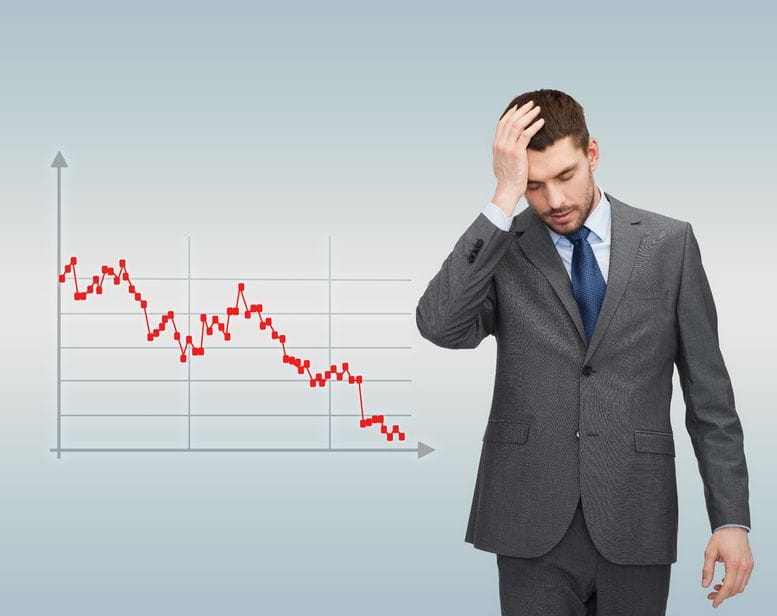 Top 10 Reasons Why Affiliate Programs Fail – Part 1
Linda Woods is a 15-year veteran of the affiliate marketing industry who is widely recognized as the founder of the outsourced program management (OPM) movement. She has built and managed affiliate programs for hundreds of brands including eBay, 21st Century Insurance, Quicken Loans, and Motorcycle Superstore. We are thrilled to have Linda onboard as the Managing Director of MadrivoOPM.  
Affiliate marketing programs can be a lucrative asset for any advertiser looking to boost their sales revenue; well managed programs should account for 10 – 20% of overall online sales with even greater potential during peak times such as Cyber Monday. Unfortunately, even a good thing like a successful affiliate program can eventually fail to produce if managed poorly. Here are 10 common causes of program failure to avoid: 
Ignoring It – With so many potential revenue streams to tap into, such as mobile advertising, loyalty programs, etc., it can be easy to overlook the day-to-day tasks of affiliate management. However, a good program manager takes the time and initiative to regularly check in with affiliates, recruit often, monitor creatives to gauge their effectiveness, maintain open communications, etc. If your program's management ignores these repetitive – but vital – tasks, it will never reach its full potential, and may be destined to fail altogether. It's like taking care of a car; if you don't get the oil changed and tires replaced in time, the whole machine will break down.
Inexperienced Management – Running an affiliate program is not for amateurs. Developing critical top publisher relationships, deciding on payout structuring, running detailed performance reports, manually reviewing applications to keep unsavory affiliates out, and ongoing activation campaigns are all necessary to boost revenue. At some companies, the affiliate program is either lumped in with other marketing efforts and managed by staff unfamiliar with this industry or left to large networks who, despite their considerable fees, often do not actively oversee day-today management of the program, failing to implement revenue increasing promotions or facilitate relationship building between advertiser and affiliates.
Believing Old Myths – Affiliate marketing is rife with all kinds of myths that still negatively influence smart people who simply aren't better informed. Three common myths are:
Coupons are Bad – If coupon usage is tightly managed and policed for compliance to strict rules & expiration dates, they can attract new customers and drive a massive amount of sales from discount-loving consumers. To maintain this level of control, only a limited number of high quality "deal" sites should be allowed into the program
If I Have an Affiliate Program I Don't Need Other Marketing Channels – Affiliate marketing is one of the main five pillars of online marketing, along with paid search, email, media buying and social media, all of which cost big money to implement. With affiliate marketing, you can see huge brand saturation with blogs, reviews, ads, and mentions on relevant sites across the Internet, ALL without paying anything until a sale takes place. What other channel does that?
ROI is Not Good Enough – Every marketing investment requires time, strategy and competent management to succeed, and affiliate marketing is no different. If an advertiser has a desirable product with good conversion rates, a nice average order size, proper commission rate that takes profit margins into account, and hardworking affiliates, then there will be a positive ROI.
Choosing The Wrong Network – There are a number of large affiliate networks out there that advertisers can easily plug into. Unfortunately, many think that paying a network access fee will take out all the headaches and generate instant revenue. This isn't a "build it and they will come" initiative. It takes daily, focused attention to work no matter which network is providing the tracking. Too often, it's not until after signing on the dotted line that advertisers run into these common network issues:
High Fees – Many of the larger networks charge a transaction fee of 20-30% of the commission you are paying and a steep setup or access fee, plus monthly performance minimums. It's important for an advertiser to weigh out these costs against their projected income to decide which network is the best fit financially as well as other considerations.
Wrong Affiliates – Not all affiliates are created equal; just because a network has a huge amount of publishers, it doesn't mean that they are the perfect fit for YOUR products. In affiliate marketing, relevance to your brand and quality is more important than quantity of affiliates.
Not Enough Technical Innovations – Cookie and non-cookie tracking, purchase attribution, affiliate communication and detailed reporting are all technologies needed to make high-level business strategy decisions. An inexpensive "out of the box" software add-on or an "affiliate tracking module" connected to your e-commerce or blog platform may not be as sophisticated as you or your affiliates need to make informed decisions and, ultimately, to succeed.
Making Your Affiliates Mad – Let's face it, affiliates are people and sometimes certain people can be difficult to deal with. However, as an advertiser, you need to remember that you and your affiliates are in this together to sell products and earn revenue. Affiliates have access to the web traffic you need to reach new customers and they are counting on you to be able to take the traffic they send and convert it into buyers, so that they earn a commission. Lackluster conversion rates, poorly designed landing pages and out-of-date site design can reduce both your sales and their paychecks. Changing terms or pulling promotions with no notice can cause affiliates to lose sales, affecting commissions. Cancelling a program or removing pages with no notice can mean lost commissions as well. Any of these faux pas might make enemies out of your valued partners. If you can keep their business model in mind when making changes to the program, then they will continue to favor your program over others. After all, affiliates have thousands of merchants to choose from and many work with 50 – 100. If they are treated badly, they can easily turn to your competition. Most important, pay on time and fairly. If there is a need for reversals of commissions, explain to the affiliate, don't just surprise them with less money. Happy affiliates = happy revenues.
Have you learned anything new? Been reminded of some useful tips? Click here for 5 more mistakes to avoid in your affiliate marketing efforts.