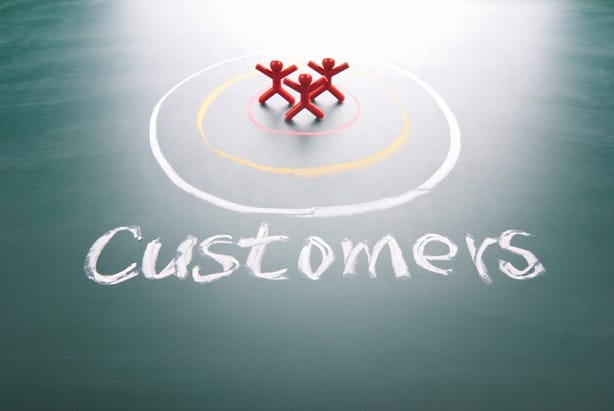 Top 10 Reasons Why Affiliate Programs Fail – Part 2
Linda Woods is a 15-year veteran of the affiliate marketing industry who is widely recognized as the founder of the outsourced program management (OPM) movement. She has built and managed affiliate programs for hundreds of brands including eBay, 21st Century Insurance, Quicken Loans, and Motorcycle Superstore. We are thrilled to have Linda onboard as the Managing Director of MadrivoOPM.  
In Part 1 of this series, I briefly discussed a variety of common factors that can affect the long-term success of an affiliate marketing program. Advertisers are increasingly finding value and high ROI through this marketing strategy. As I mentioned in that post, a well-run affiliate program can "…account for 10 – 20% of overall online sales with even greater potential during peak times such as Cyber Monday."
Now that you've had some time to look over the first half of my tip list, here's the second half for you to study and remember if your company is looking into affiliate marketing to boost your bottom line: 
6) Non-competitive Payouts – Part of keeping your affiliates happy is paying them well. Strong payouts will keep affiliates loyal. Remember that affiliates have thousands of other programs to choose from and probably dozens in the same vertical as your brand. But don't look only at commission amounts, a lower commission due to tight margins can be ameliorated with longer cookie duration, better consumer offers or a higher conversion rate than your competitors.
7) Believing all Networks Share the Same Publishers – all networks are not created equal. Just because one has a large name and reputation in the industry doesn't mean it is the right fit for your particular needs as an advertiser. There are 3 main things to consider:
The cost of joining the network – there is a wide variation in costs for Network fees, monthly minimums, transaction fees and more.
The type of affiliates you need may not be in all networks – while most large affiliates are in all the major networks, your niche might be better served in a specific network. For example, Avantlink is very strong with outdoor, fitness and adventure affiliates.
Technology is super important too – things like attribution and clickstream intel are newer and may be important to your strategy, so make sure your network can meet those needs. MadrivoOPM's team knows all of the major networks' quirks and fees and can guide you to (or help you migrate to) the network that is the best fit for your brand.
8) Implementing Drastic Program Changes Without Warning – Reconfiguring payouts, removing products entirely from circulation, and other similar changes to a program need to be forewarned to affiliates well ahead of time. Removing or changing products or pages, will directly affect their revenue stream and could severely damage their business if they are unprepared. Even worse, their dissatisfaction could cause them to look for other opportunities or competitors to work with, leaving you behind entirely. They might even trash your brand on affiliate forums, causing a bad impression on other affiliates.
9) Offering No Promotions, Performance Rewards or Communications – Consumer promotions are key to successful affiliate programs and affiliates will expect a variety of ongoing promotions and discount offers. Even in programs without the ability or desire to offer consumer discounts, similar promotions like "gift guides", free shipping offers, or a gift with purchase are valuable. Setting up performance rewards for affiliates who drive a high volume of sales is crucial. Your best performers will expect to be at a higher commission tier than low to average performers. Communicating contests, new content, product specials, seasonal campaigns and marketing tips for better promoting your brand are crucial in forming long term relationships with affiliates who are partnering with you.
10) Lack of Budget – Being cheap is not going to help you here. We've covered commissions and network fees, but these days important content affiliates like bloggers, may want paid placements not commissions. You'll also need to plan for ongoing ad creative development. Sometimes trying a CPC (cost-per-click) campaign with certain affiliates can be a good idea. The team at MadrivoOPM can handle and plan for these kinds of expenses for you.
So there you have it – 10 tips that if followed correctly will help ensure a new or existing affiliate program's success. Still have questions or think an affiliate program can be a fit for your company's sales strategy? If so, then feel free to contact the team at MadrivoOPM. We have decades of experience working with advertisers like you and understand how to deliver the results you want.