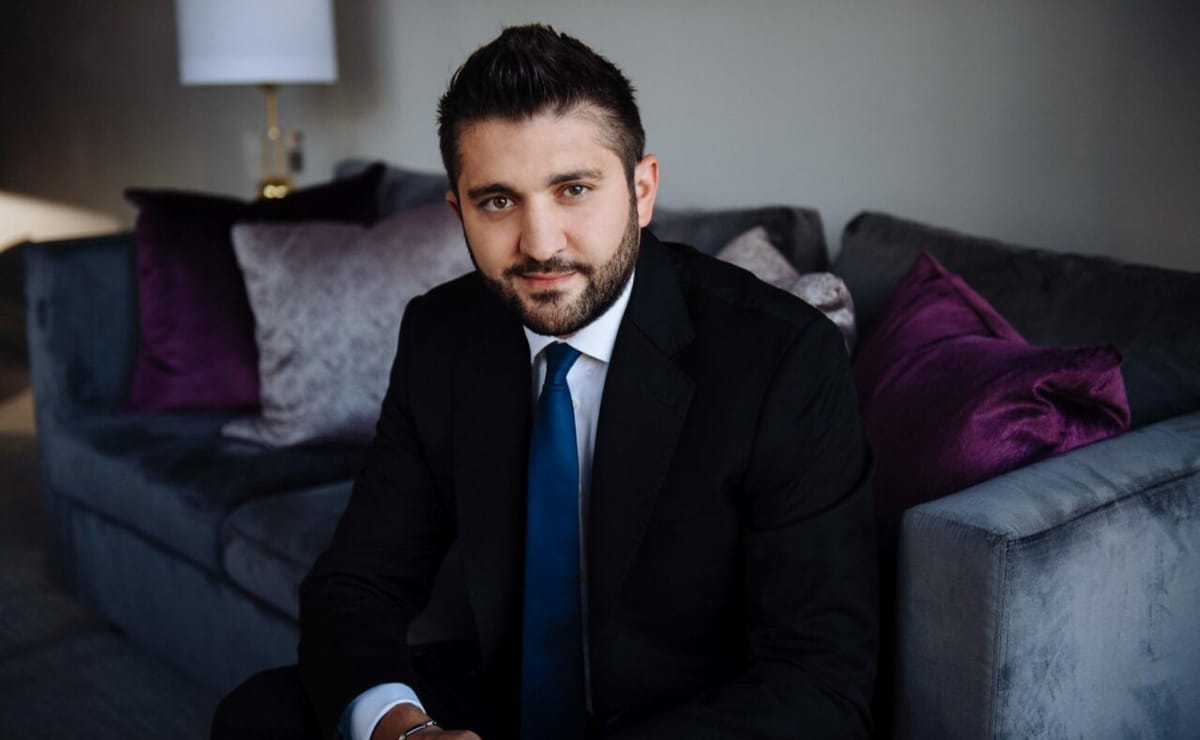 ZeroBounce CEO Liviu Tanase, on How to Start A Business – and Succeed
Liviu Tanase knew at an early age that he wanted to have his own business. By 18, he'd already started his own company. In the meantime, he's founded five more in Europe and the U.S., including ZeroBounce, an email validation, and deliverability platform.
---
Headquartered in Santa Barbara, Ca., ZeroBounce has a team of 45 people who help 150,000+ customers get more from the emails they send. The company offers a suite of email optimization tools to ensure that when you hit Send on an email, it has the highest chance of going to the inbox.
Only three years after launching, ZeroBounce took no. 40 on the Inc. 5000 list of the fastest-growing companies in the U.S. It then returned to the prestigious list four more times thanks to its impressive growth rates.
Moreover, Liviu Tanase was included on the Forbes Next 1000 list that celebrates the most prominent entrepreneurs in today's America.
In this interview, Tanase tells Madrivo:
how he decided that technology was the right space for him to start a business

what were the hardest things he had to deal with when he launched ZeroBounce

and how to find ways to differentiate your business.
There's a lot to learn from this serial entrepreneur, so let's dive in.
Liviu, what led you to become an entrepreneur – and what does being one mean to you?
I've always wanted to be independent, so starting my own business was a natural fit.
Technology is a field that extends as far as your imagination can. Almost everything is in reach with the right innovation and perseverance. 
To me, being an entrepreneur is about creating something of invaluable service. The question an entrepreneur should ask is "how can I be generous to my fellow man?" Asking that question will inevitably help you make something that helps a lot of people. This question has led many men and women into entrepreneurship. 
How did you decide to start a business in the email industry?
I was involved in an email business in Europe and was just beginning to think that email was the land of endless possibilities and opportunities. 
That got me wondering how I could contribute to making email better. One of the biggest obstacles emails face is never arriving at their intended destination – that is in the inbox. Too many legitimate emails bounce and others end up in the Spam folder, which frequently means "dead on arrival."
I'm so glad that I pursued creating technology for the email industry because it's the most vital communication channel for businesses. Furthermore, email marketing is a booming industry and we knew our service would be highly relevant in this space.
What was the hardest thing about starting ZeroBounce?
Building a solid platform within the deadline we had established was so hard. Our small team worked night and day to make sure we launched with an excellent product. I wanted us to get off the ground with full confidence because people's first impression of your company is something they don't forget.
After a few months, we found our rhythm. It's still a lot of work every day, but we have a great system in place. I credit that to our foundation and a tremendous team with an understanding of all the parts.
How did you figure out the best way to differentiate yourself from your competitors?
When we started, there were many email validation services on the market. We looked at what was out there and tried to determine what was missing. Our thinking was that support should be more than just "okay." I wanted it to be awesome and there for people 24/7. So ZeroBounce has offered round-the-clock support from day one. 
Then, I have an interest that borders on an obsession: security. We all know what colossal catastrophes data breaches can be. I wanted ZeroBounce to do everything possible to protect customers' data. 
I also felt that ZeroBounce should be more than just email validation. People needed innovative tools that really helped make sure they reached the inbox. It wasn't enough to have a great email verification service. We wanted to develop features that took things to the next level, so we launched new tools and features every single year.
What's the main challenge your customers have – and how do you solve it?
Most of our customers come to us because they have problems with their bounce rate and lower engagement than they'd like. A lot of email marketers have no idea why their emails just aren't getting clicks.
For many businesses, it's because they land in Spam. Knowing this information is beyond valuable. 
Your emails end up in Spam for a lot of reasons: you've been blacklisted or you have a lot of complainers on your list who mark you as spam. You could be emailing invalid or low-quality addresses. If you don't keep a clean list, ending up in Spam is almost a guarantee.
ZeroBounce gets our customers to be aware of and address the full scope of deliverability challenges. Instead of doing just one thing like email validation, we help you understand the entirety of how to land in the inbox. 
Our platform provides scoring, testing and blacklist monitoring tools to help you succeed. What's more, you get 24/7 tech support and advice if you need it. We're there every hour of the year, every step of the way.
What advice would you give to other entrepreneurs?
Try not to be intimidated or overwhelmed by the idea of achieving perfection. Instead, try to walk away feeling inspired. The greatest imperfection is to not start.
It's been interesting for me to meet and be around people who I perceived as achieving excellence. Inevitably, there is something or someone that they are also in awe of. Being awe-struck or inspired is a positive thing, but we should never be afraid. One thing some of the most intelligent and capable people encourage is fearlessness. 
Where do you get your ideas?
That's a good question because you never know when something will strike you. First of all, never dismiss an idea without thinking it over. Furthermore, you should never write off anyone.
Often a great idea will come to you when you least expect it. Sometimes as you begin drifting off to sleep, an idea will come to you. Keep a pen and a notepad nearby.
It always helps to have a trusted advisor to bounce ideas off of. Frequently what starts off as an idea in one subject ignites another idea somewhere else. I often get ideas by talking to our team, partners and customers.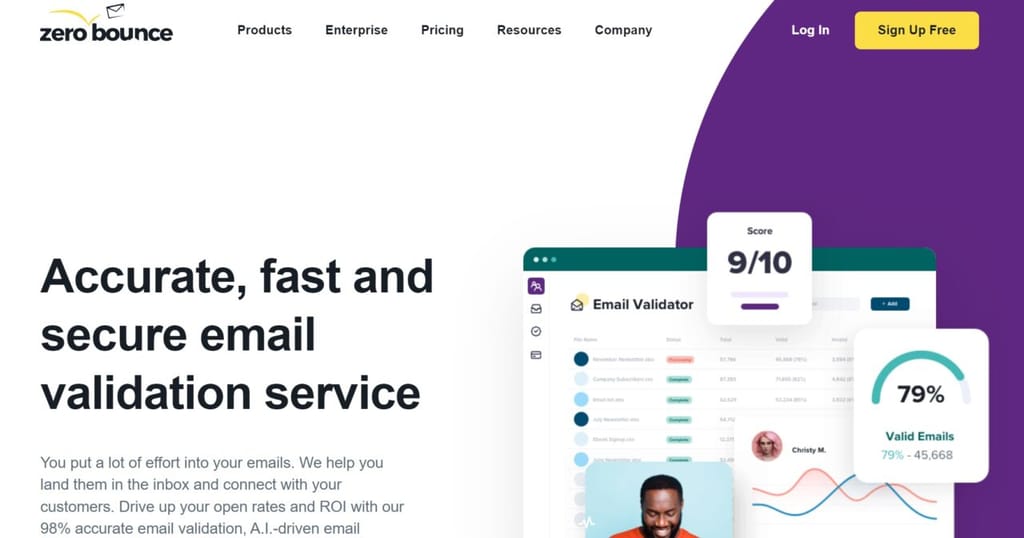 Get your emails in the inbox 
Have you noticed a drop in your email click rates lately? Your campaigns could be going to Spam – but you can fix that.
Get in touch with Liviu and his team. Their mission is to pull your emails out of the junk folder and help them arrive in the inbox. 
Whether your email list needs a scrub or you want to test your deliverability, you'll get all the tools you need in one single platform. Creating an account takes less than a minute and it comes with 100 free monthly email validations.